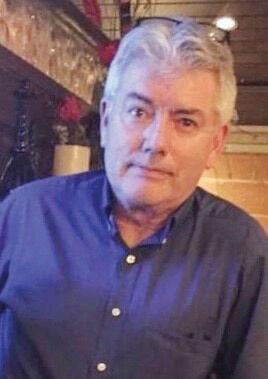 During its regular meeting on Nov. 9, the Paintsville City Council appointed Rick Roberts to serve on the council in the vacant position left after the resignation of Sarah Hopson Blair in October.
Paintsville Mayor Bill Mike Runyon introduced the proposition near the close of the meeting and the council approved. Runyon said that Blair's resignation left a vacancy on the council and that, as Roberts had votes cast for him during his write-in campaign, he would have been added to the council in January. According to Runyon, he moved to appoint Roberts so that he could also take part in the council's December meeting and would not be sidelined until January.
Roberts said he was motivated to run in this election, with the given caveat of the current COVID-19 pandemic, by the economic condition of Paintsville — citing empty storefronts and a lack of jobs.
"There's things that could be done if we all get together as councilmen and try to figure out a way to help this town," Roberts said. "There's no jobs out there, the jobs that are here are basically minimum wage jobs and we have to rely on tourism because coal is pretty much extinct … there's not really many good paying jobs unless you're a teacher, a doctor or an attorney."
Roberts said the Paintsville he sees today is quite different to the one he grew up in, citing major infrastructure improvements and the decline of manufacturing jobs, such as American Standard, as points which had affected the city positively or negatively.
"We're where we're at now and we've just got to reinvent ourselves," Roberts said. "It's difficult — years ago, when I was growing up — it was the highways. We didn't have good roads, then we got the good roads, which lured business here, then American Standard and other outfits started going south or leaving the state."
Roberts said tourism was a center of focus, citing the possibility of hiking trails and using Red River Gorge as an example of diversification of adventure tourist attractions, mentioning hiking trails specifically.
Roberts said he was thankful for those who supported his campaign.
"I'm glad that I had supporters that wrote me in, because, especially with COVID, people don't want to hang out around a polling place," Roberts said, before expressing his belief that Paintsville could thrive again if he and other city councilmen worked together.
"We've got to figure out a way to reinvent Paintsville, back when it was thriving, and get back to where we were at."