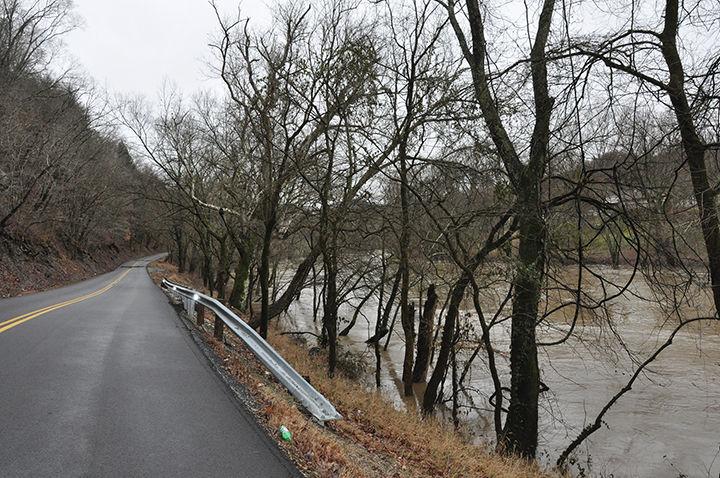 Heavy rains which turned to snow across Eastern Kentucky have created some trouble for Johnson County residents, according to  Paintsville/ Johnson County Emergency Management Director Gary McClure.
According to McClure, a large slide covered the roadway on Ky. 40 east Thursday night.
"It's right on the top of the hill where you cross into Martin County," he said. He also reported that many homes were left without power in the area due to the slide. As of Friday afternoon, the roadway had been cleared by crews.
"We've also got a county road closed there at Cannel Coal Gap behind American Standard," he continued. "Of course that's where the river backs up there and it covers that road. As of right now, that's the only water we've got blocking a road. Now, where the river continues to rise, we could run into other issues later or today or in the morning."
While Johnson County hasn't been hit as hard as some surrounding counties, McClure said emergency management crews are anticipating more challenges in the days to come.
"The main thing right now is that towards Pike County and over into Virginia, they got a lot more rain than we did," he said. "The heavy stuff stayed south of us, but we're getting all the water where they got a lot more rain than we did yesterday. It's got to come through here to get to the Ohio River. So it's going to cause our water to rise here for a while. We're kind of just waiting to see."