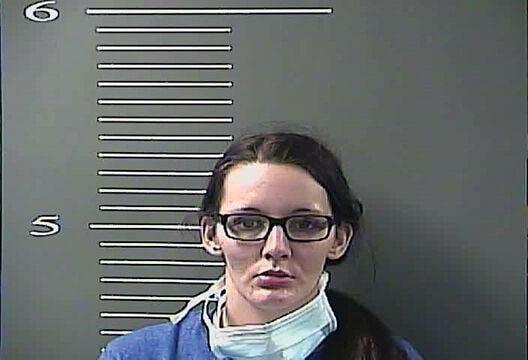 A Johnson woman was arrested on Oct. 8 on charges including DUI and child endangerment after officers with the Paintsville Police Department contacted her during their response to a wreck in which she was involved.
According to the arrest citation written by PPD Officer Jonathan Holbrook, he was dispatched to a two-vehicle crash on 3rd Street, at which he contacted one of the drivers — Ashley N. Moore, 29, of Castle Drive Thelma.
Moore, the officer wrote, admitted she did not have a driver's license and appeared to be intoxicated.
The citation said Moore admitted to taking suboxone and was unable to successfully complete field sobriety tests. Holbrook wrote that, at the time of the crash, Moore had three children in the truck she was driving.
Moore was lodged in the Big Sandy Regional Detention Center on charges of DUI, endangering the welfare of a minor, driving without a license and traffic charges. A pretrial in the case is set for Nov. 4.