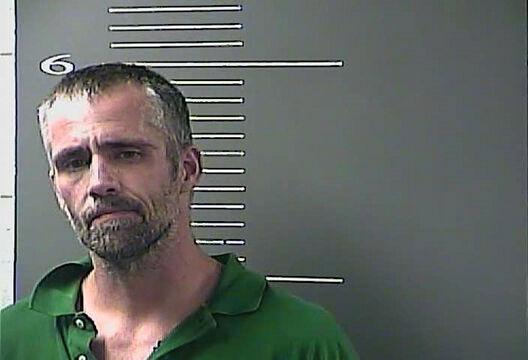 A Nelson County man was arrested on several charges after a weekend incident in which the man allegedly threatened and assaulted officers who responded to a disturbance call.
According to an arrest citation by Paintsville Police Officer Brian Runyon, officers were dispatched to Fazoli's to a report of a man who had been in the restaurant asking about security and money storage.
While en route, Runyon wrote, he was informed by Assistant Police Chief Danny Smith that the subject, later identified as Adam Phipps, 48, of Thompson Road, Bloomfield, had left on foot and was at the nearby Big Sandy Superstore.
Runyon, the citation said, made contact with Phipps, but Phipps was unable to answer simple questions, including how he had arrived in Paintsville, a question to which he answered, "Sherman, no volvo, yes, I crossed the water. You can check."
Smith asked Phipps to exit the building, the citation said, and, while en route to the front door, Phipps turned and pushed through the officers, raised his voice, then pointed at some of the business' employees and said, "Know it's because of you all that I have to leave."
While attempting to move Phipps toward the door, the citation said, Phipps began struggling, including trying to sweep Runyon's leg several times. Phipps, the citation said, continued to struggle with and fight with the officers, eventually picking up a "prop" from a display, which he began holding in a striking manner.
Smith, Runyon wrote, deployed his Taser, striking Phipps in the torso. Phipps, the citation said, looked down and pulled the probes free while displaying "little or no effect" from the 50,000 volts.
Phipps eventually walked outside where the officers were able to "talk Phipps down" and secure him in a cruiser for transport to the Big Sandy Regional Detention Center.
At the jail, Phipps was charged with menacing, first-degree disorderly conduct, resisting arrest, third-degree assault and second-degree criminal trespassing.