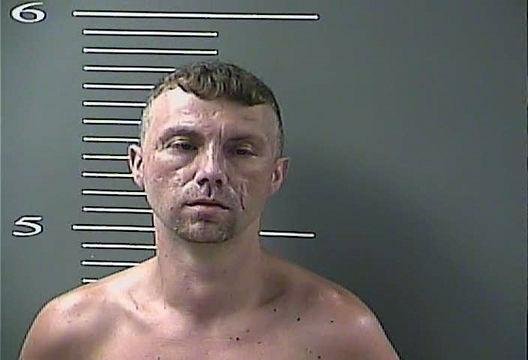 A controlled buy led to a meth trafficking arrest Friday, according to Paintsville Police Department Capt. Johnathan Holbrook.
Gary Michael Ratliff, 34, of Hagerhill, was arrested after the buy was secured, Holbrook said, and officers secured a warrant to search his residence, leading to the discovery of several illicit substances and paraphernalia.
"After we secured the buy, we went in and did a search warrant on his residence," Holbrook said. "We ended up finding meth, digital scales, marijuana and a smoking pipe that was thrown in the commode in an attempt to destroy it."
Holbrook said the methamphetamine had not yet been weighed, but that officers were
advised Ratliff had flushed a considerable amount of the drug.
According to Holbrook, this wasn't the first complaint the department had received on Ratliff.
"We've gotten a lot of drug complaints on this guy," Holbrook said.
Ratliff was lodged in the Big Sandy Regional Detention Center Friday, according to jail records, on charges of tampering with physical evidence, resisting arrest, first-degree and first-offense trafficking in a controlled substance (less than two grams of methamphetamine) and first-degree and first-offense possession of a controlled substance (methamphetamine).