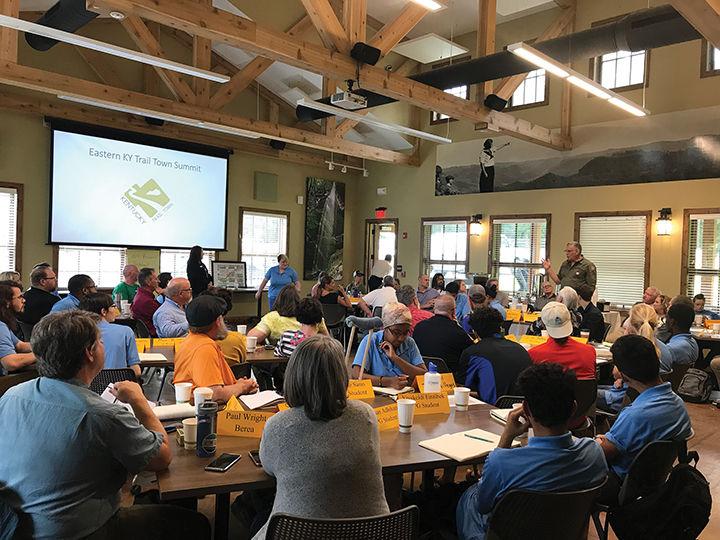 Representatives from more than 20 Eastern Kentucky Trail Towns and those currently seeking designation met to brainstorm ideas for continuing to brand the Eastern Kentucky as a adventure tourism region on July 17, according to Paintsville/Johnson County Trail Town Committee Catalyst Lara Pack.
Since its inception, the Trail Town model has been incredibly effective at causing collaboration among small town counterparts such as local government leaders, non-profits organization and adventure tourism professionals alike, Pack said.
Paintsville, like many small towns in our area including Prestonsburg and Louisa, according to Pack, has been on the path to creating trails in the community that would appeal to visitors as well as an atmosphere of adventure tourism destination that includes not only trails but also things and places for adventure tourists to enjoy while in the area.
Pack said the focus of this year's summit was to identify hindrances to the Trail Town process and brainstorming on solutions as well as to encourage more blurring of county lines and cooperation among neighboring small towns to create more of a regional presence.
"Paintsville/Johnson County Trail Town Committee is continuing to identify Trails and create adventure opportunities. They also are actively creating a three county trail which furthers the initiatives of regional adventure destination building," Pack said. "Additionally, PJC Trail Town continues to participate in the regional branding entity that is the Kentucky Regional Recreation Authority who have been seeking legislatively to secure an Eastern Kentucky Trail System similar to that of the Hatfield and McCoy in West Virginia. "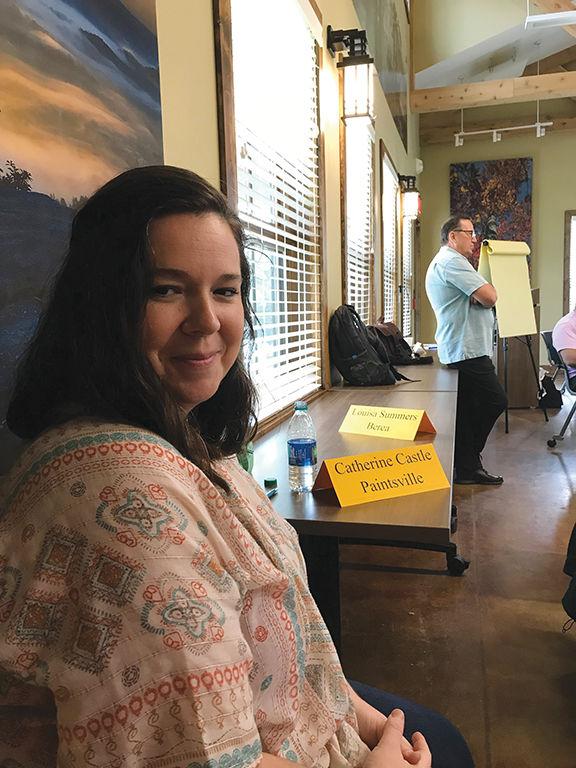 For more information, you can attend the next meeting of PJC Trail Town on July 30 at 6:30 pm at the Oil Springs gymnasium or find the group's Facebook page by searching for "Paintsville/Johnson County Trail Town Committee."