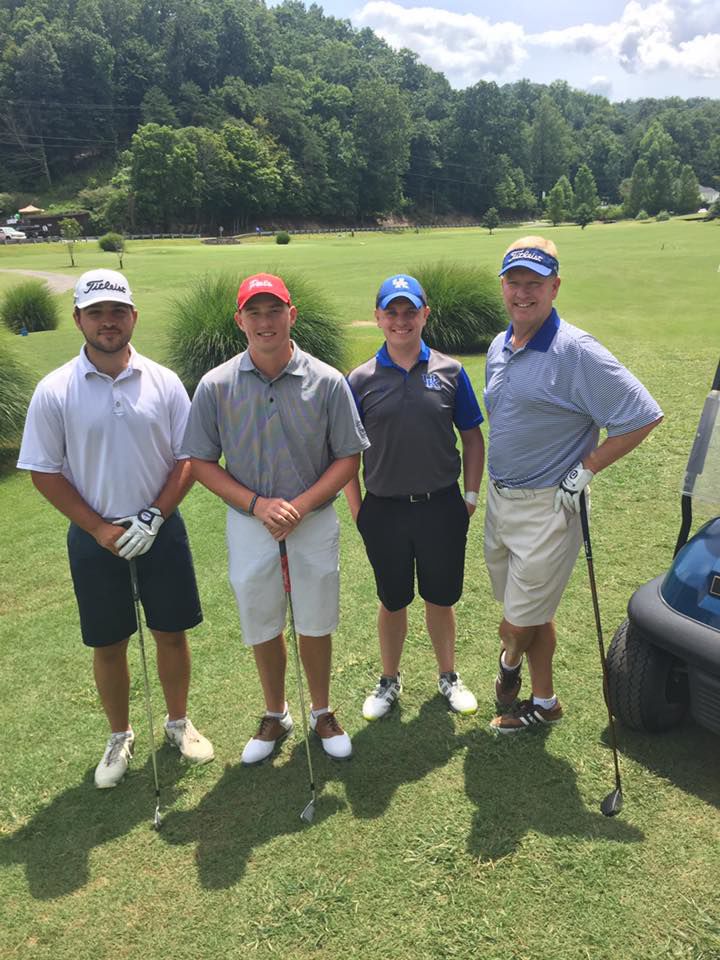 More than 100 professional and amateur golfers took to the links in Paintsville over the weekend for the annual Paintsville Invitational Tournament.
Adam Crum, with the Paintsville Golf Course said this marks the 78th year of the tournament, with 114 participants gathering to play in a two-day tournament following a Friday Pro-Am.
Crum said participants this year came not just from Johnson and surrounding counties, but other six states including Ohio, Maryland, Florida, Indiana, West Virginia and South Carolina.
Professional Shawn Tipton was the winner in Friday's Pro-Am, playing with the amateur foursome of Alex Misback, Michael Crabtree and Michael Christopher.
In the tournament, golfers were split up into ten divisions: the Professional Flight, the Championship Amateur Flight, six other amateur flights, a Senior Championship Flight and a Senior First Flight. 
Larry Thompson took first in the Senior First Flight, shooting a 149 to Jeff Conn's 151, Paintsville Mayor Bill Mike Runyon's 154 and Gary Murray's 155. First in the Championship Senior Flight went to David Kaufman on a score of 140, ahead of Gary Brown (141), L. B. Lemaster (143) and Dave Adams (143).
In the Sixth Flight, John Gabbard (189) won out over Jack Ryan, Ralph Conklin and Mark Aitken. In the Fifth Flight, David Robinson (167) outperformed Austin Slone, Eddie Hazelett and Jim Dummitt. The Fourth Flight saw Ben Trimble (155) on top ahead of Jon Price, Jake Wolfe and Lance Jones. Third Flight winner Kyle Hunt also shot a 155 to beat out Rick Morgan, Robbie Ferrell and Mike Fannin. In the Second Flight, Jordan Stewart (142) bested Kenyon Crum, Brian "Pudge" Vanhoose and Neil West. And in the First Flight, Tyler Vanhoose (148) came out ahead of Roger Maynard, Bobby Kelsey and Dave Ison. 
In the Championship Flight, the highest tier for amateurs, Mike Damron of Florida and Logan Conn of Prestonsburg tied for first with scores of 135 — but Damron came out on top in a sudden-death shootout to take first place. Timmy Miller (137) and Larry Josh Sloan (140) took third and fourth, respectively.
In the Professional Division, Ryan Martin (128) beat out Will Boyd (135), Don Pollard (136) and Clayton Portz (139) to take top honors. 
Crum said the weather was "beautiful" for all three days of competition, and he was glad to see another successful Paintsville Invitational.
"If you think about how long this has been running, think of a player here in his thirties ... his father, and his grandfather probably played in this tournament," Crum said. "It's a tradition, and a big economic draw for the City of Paintsville, when you consider 75 or 80 people from outside the region are coming in for it every year."