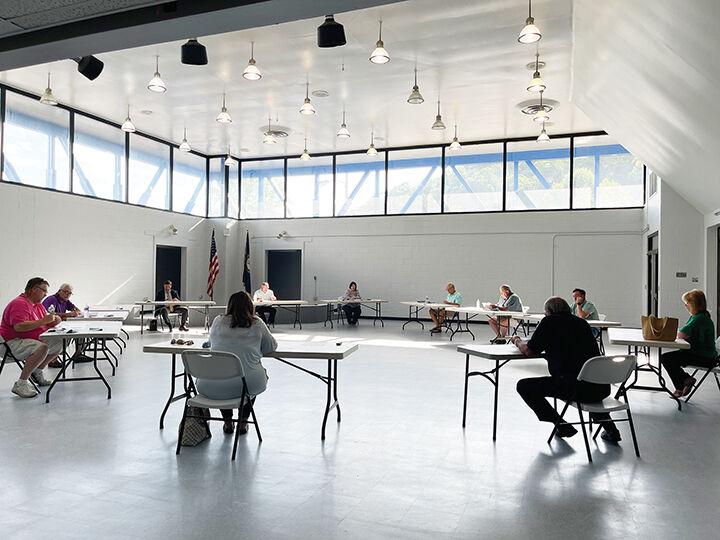 During its regular monthly meeting, the Paintsville City Council opened the floor for questions from council members after its handling of regular agenda items, with Councilman Rick Roberts opening up a discussion about possible plans for a homeless shelter in Paintsville, which Mayor Bill Mike Runyon said hadn't been part of the conversation with the city's Homeless Taskforce.
"I think what we've come to the conclusion of, with the homeless taskforce, and I don't care to say this, if you spend the money to build a homeless shelter, I'm telling you now, that if you interview ten homeless people, one of them will say they'll stay there," Runyon said. "If you build a homeless shelter, there's going to be rules they'll have to follow to stay there and they don't want to follow rules and I don't mean to sound cruel when I say that, but that's just a fact. So, we've come to the conclusion we're going to continue doing basically what we're doing right now to try and help these people out."
Runyon then added that a lot of people will criticize what the city is or isn't doing to help the homeless, but that many of those same people would not want that homeless shelter in their own neighborhood.
"Another thing is, if you want to build a homeless shelter and you ... get on Facebook and start criticizing what we're not doing for the homeless, you go to that person and say, 'Okay, this piece of property sits in your neighborhood and this is where we're going to put the homeless shelter,' and you watch that person back up," Runyon said. "I'm sorry to say that but that's just the facts. So, right now, the taskforce, will continue to operate the way it does and do what we can to help these people."
Runyon then asked Paintsville/Johnson County Emergency Management Director Gary McClure whether or not this was true, and McClure said that it was, and that the Homeless Taskforce was looking for additional funding to help find emergency temporary housing for the homeless as well as getting them involved in programs geared towards transitioning them into more permanent housing.
"You know, just about every meeting we've had, and we got slowed down during COVID, but we're looking at partnering more with these organizations ... for hopefully some financial assistance for the city and the county ... what we've done for years, is when we end up with a homeless person, we get them a hotel room, but, hopefully, with these organizations, they've got the money to help out," McClure said.
Councilman Bo Belcher asked if there was any part of these efforts aimed at transitioning these individuals into more permanent housing — which McClure said was a very different thing from looking towards transitional housing, but that was part of the game plan.
"That's the way we want it to work," Runyon said. "There's some funding that they can provide to put these people in hotel rooms for a limited amount of times, but we don't know how long that funding is going to last, but the problem with transitioning is you can't transition people if they don't want to be housed."
McClure said that one of the issues that the taskforce faced was a limited selection of places to rent for transitional housing and Runyon reiterated that if you asked the homeless, many of them would opt to remain in the situation they're in rather than follow the rules of housing facilities.
"I still think the biggest problem we've got, and people will argue with me until they're blue in the face, is you've got a regional jail and if you take in prisoners from other counties ... and there's not a process to take those people back to where they're from, then they're automatically going to stay here," Runyon said. "What I recommend doing is for us, as a council, and me ... and (Paintsville Police Department Chief) Mike Roe and Assistant Chief Danny Smith is to go to the next jail board meeting and let's find out what their policies are as far as getting prisoners back.. we're going to have to sit down with the jail board and let them show you a policy of what they do or what they have to do."
Councilman Brandon May said he was not aware of any such policies.
The council discussed the issue further but did not take any action, as the discussion was not an agenda item, and opened the floor for public comments before adjourning.
The Paintsville City Council meets on the second Monday of each month at 6 p.m. in the Paintsville Recreation Center and all meetings are open to the public.