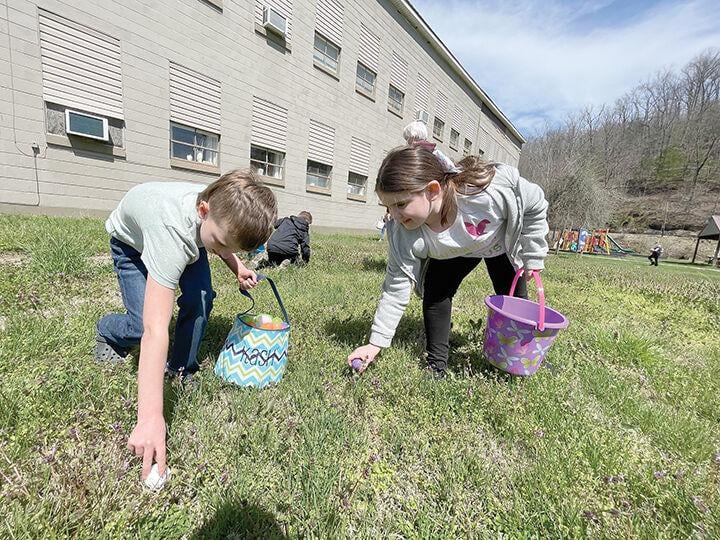 After being shut down by COVID-19 for last year's Easter and being unable to hold an Easter egg hunt, the Oil Springs United Methodist Church and Oil Springs Fire and Rescue teamed up to get the festivities back on track with this year's Walter Stalker Memorial Easter egg hunt on Apr. 3, seeing more than 40 attendees.
Those in attendance had numbers assigned and a drawing was held for prizes after the egg hunt itself. Those prizes included easter baskets, bed sets, phone cases, books and many more items.
OSFR Assistant Chief Matt Bowling said the department was honored to take part in this and many other events they help host, run safety oversight for and participate in within the community.
"We, as a department, feel honored to be able to serve the community, not only providing emergency services, but also to provide public relations, such as education and also special events such as this egg hunt," Bowling said, stating that the OSFR tries to be involved in many events in the community as part of its ongoing efforts to serve Johnson County as a whole. "One way or another, we're all the time training, we're trying to get people trained in swift water because of the flash floods that seem to happen every year ... we also provide safety oversight for Casting 4 Kids at the lake."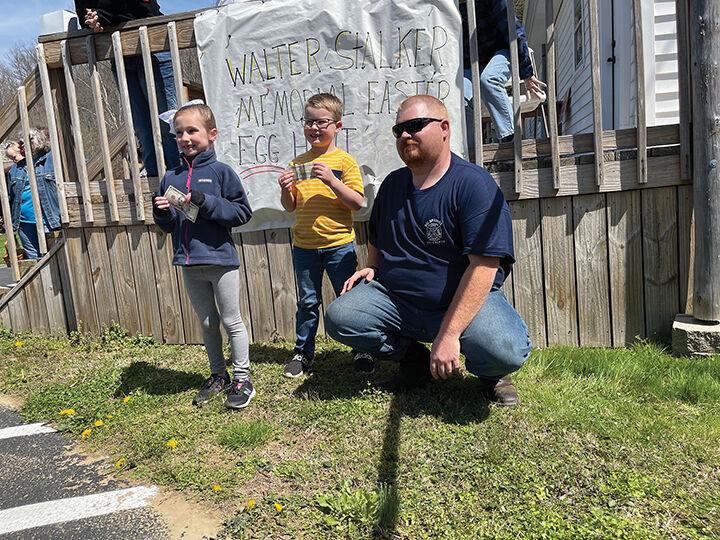 Bowling said that the egg hunt was a collaborative effort between the Oil Springs UMC and the department, with OSFR helping to hide eggs and run traffic control, in addition to interacting with the children participating, including posing for photo opportunities with the kids who found eggs which contained money.
Oil Springs Fire and Rescue team members present for the event were Aaron Cantrell, Casey Cantrell, Peyton Cantrell, Josh Moore, Rodney Dollarhide, Kevin Kidd and Ricky Joe Keaton.