A Nicholasville man was arrested in the Nippa community Friday, July 6 after, court documents said, a Johnson County Sheriff's deputy responded to a call of an individual breaking into a residence on Hilltop Road with a firearm.
JCSO deputy Cory Cook responded to the call, the citation said, and found the caller had taken her five-month-old child into a bedroom within the residence and locked the door. When Cook arrived, no one would answer the door, leading to Cook going around the house to find another way inside, the citation said.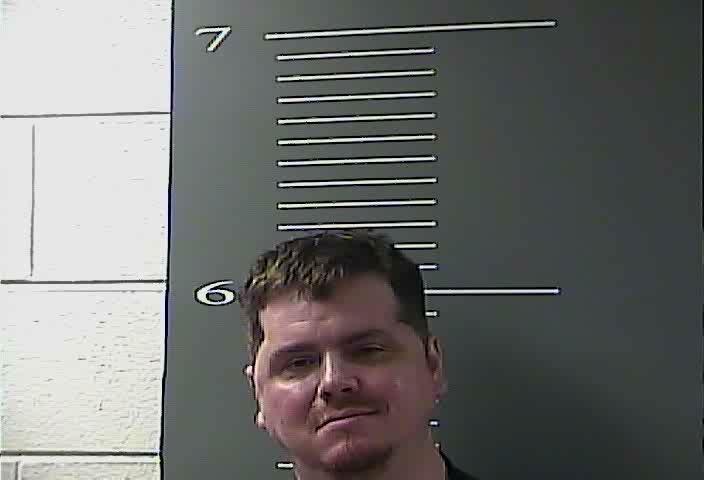 Cook said in the citation he could hear the subject, Kenneth Asher, 35, of Nicholasville, yelling from within the residence. Cook then approached the door and told Asher to "show (him) his hands," and Asher responded, "No, just shoot (me)."
Cook commanded Asher again to show his hands, but he "continued to fight the female (caller) for the gun," the citation said. The female was able to take the gun, and Cook then took Asher to the ground, according to the citation, and Asher continued to resist, leading to Cook deploying his Taser. After a one-second cycle, court documents said, Cook was able to gain compliance. 
Cook noted that Asher was holding onto a silver pistol when he made the takedown and had busted the back door of the residence down with a hammer, according to the citation, and was in violation of a domestic violence order by being on the premises. 
Asher was arrested and charged with first-degree burglary, resisting arrest, endangering the welfare of a minor, menacing, violation of a Kentucky EPO or DVO, first-degree criminal mischief, third-degree criminal trespassing and traffic charges before being lodged in the Big Sandy Regional Detention Center, where he remained as of presstime Friday. 
The DVO cited in the new charges is linked to a similar incident in May, wherein Asher had come to the Nippa residence and abducted the then-three-month-old child, struggled with authorities when they attempted to restrain him, according to court documents, and allegedly assaulted the woman living at the residence, her mother, and had left a bruise of the child's leg as a result of having the child's leg "twisted in an awkward position." 
Asher had no court dates set in either case as of presstime.