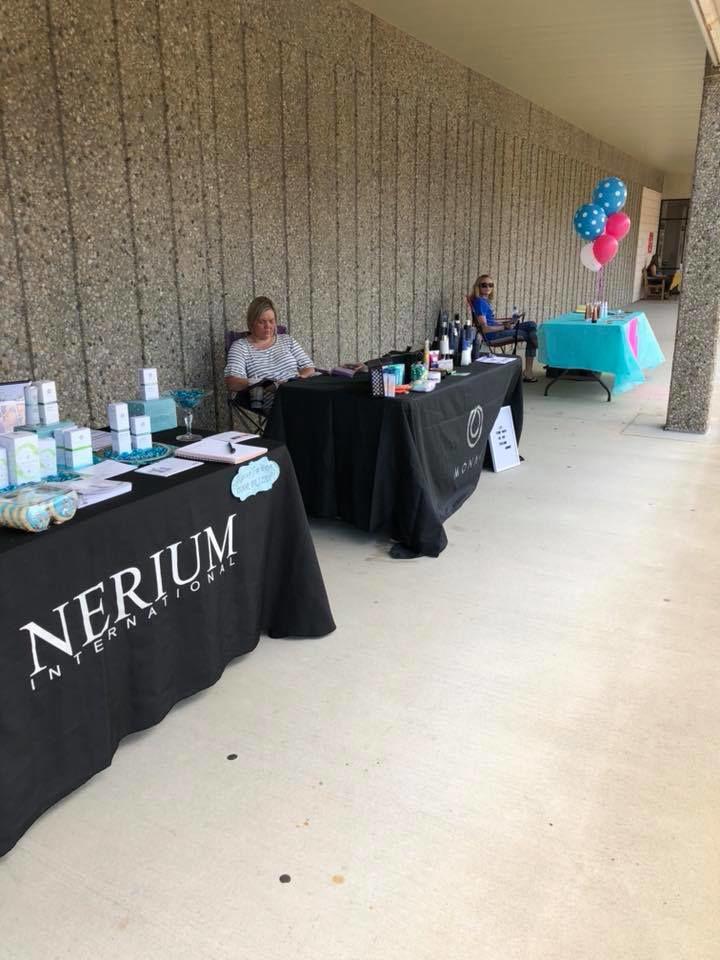 Businesses in the Mayo Plaza in Paintsville came together Saturday with the support of Paintsville Tourism to host a "sidewalk sale" where several vendors set up outside and invited the community to come out and shop and get child fingerprinting done by the Paintsville Police Department, according to a statement from Paintsville Tourism.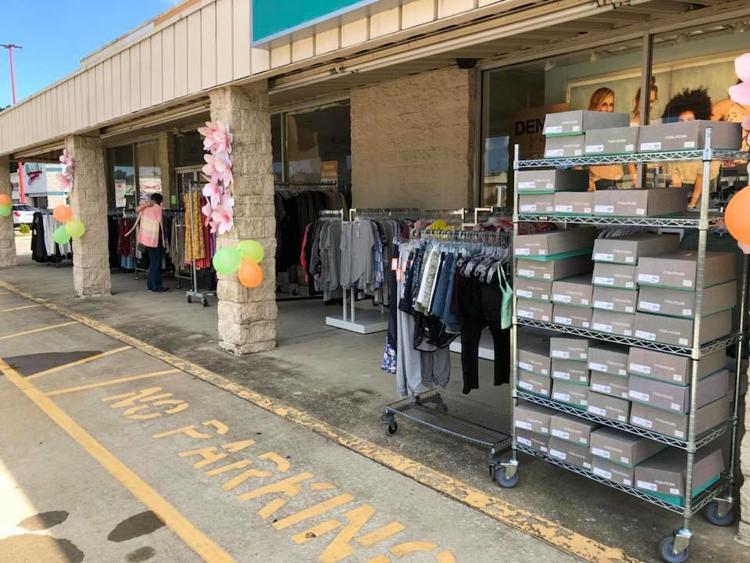 The event also featured direct sales from special vendors, train rides from Paintsville Tourism, Food City's smoker serving up smoked meats and, according to the statement, pulled pork from Big Sandy Furniture, according to the statement. Wags and Whiskers was set up within Maurice's with animals available for adoption.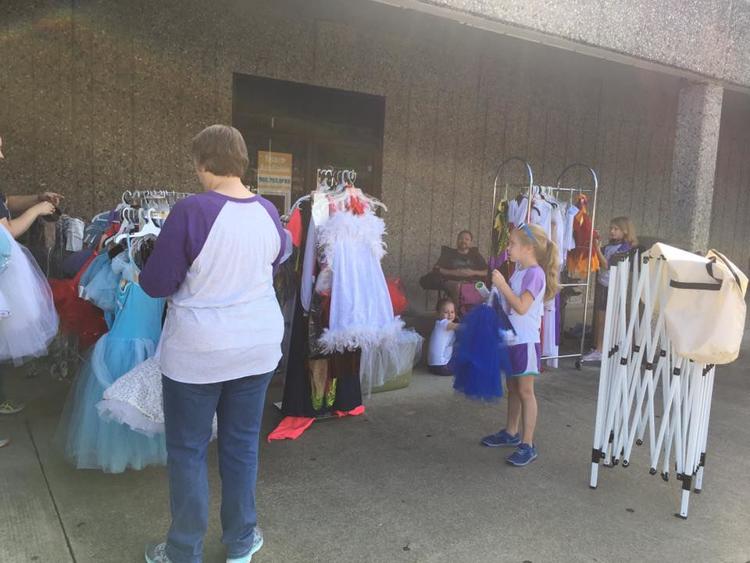 During the event, Tikena Castle, a Maurice's employee who was credited with the idea for the sidewalk sale and hosted a fashion show at Maurice's, posted to social media with a challenge for the community – if a photo she posted gathered 100 "likes" within an hour of posting on Facebook, Paintsville Police Department Officer Danny Smith would join the fashion show and model a dress. The challenge was met in less than 10 minutes, according to the post, and Smith kept his word, modeling the dress for all in attendance and garnering over 800 reactions on social media as of presstime Tuesday.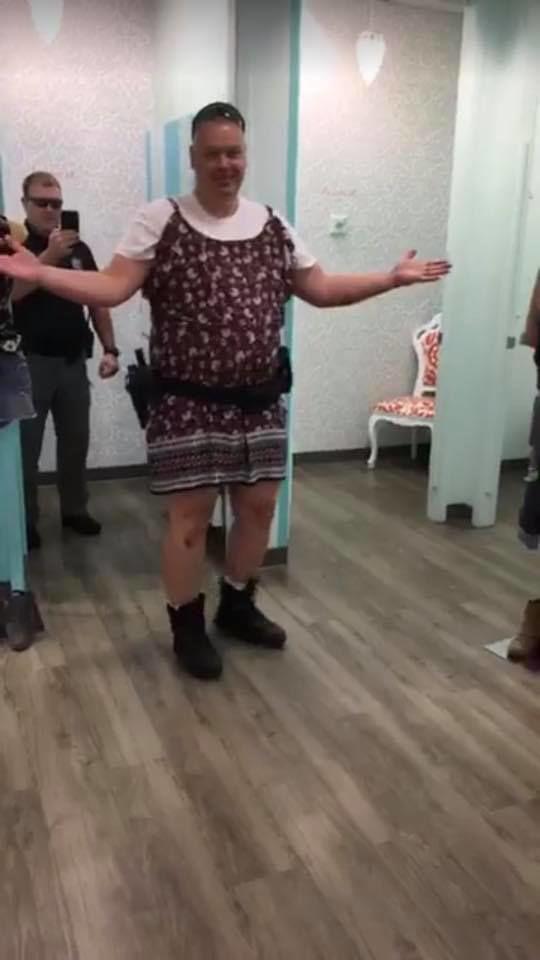 "I've still got people sharing (that post), people are still sharing it … that did really well and I was really thankful, Danny is a great guy," Castle said. "I don't want kids to be scared of cops either, so that helps with that."
Castle said she thought up the event as a way to give a boost to local businesses.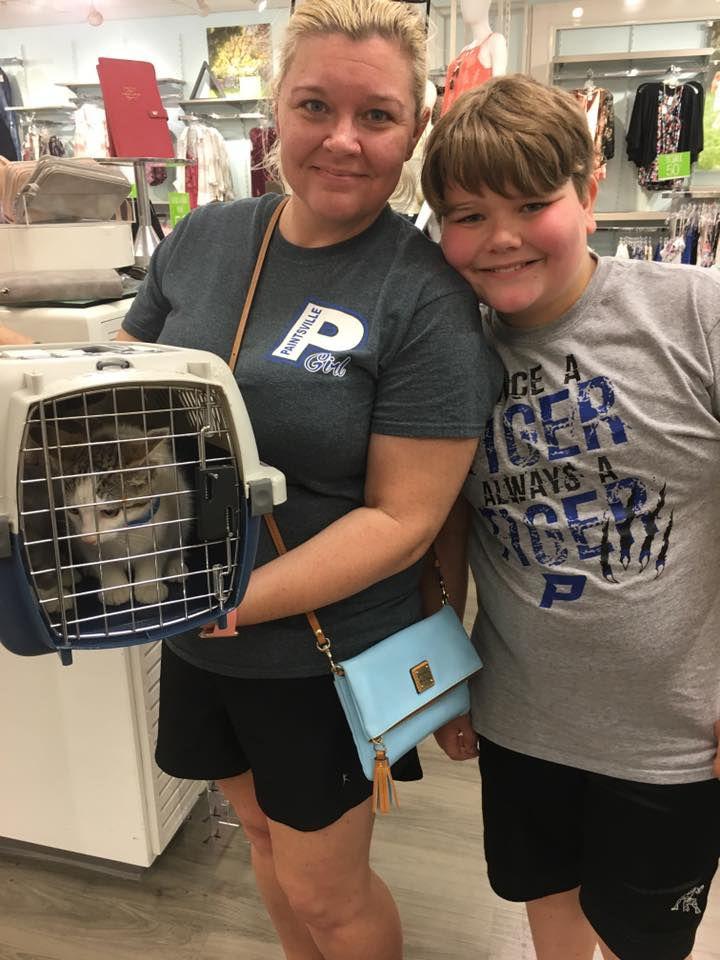 "We had a great time, and one thing we're trying to do with that event is not only help the businesses in Paintsville, but we're also wanting to get Paintsville's name out, for the Mayo Plaza," Castle said. "Hopefully it'll make other businesses want to come here. We're going to try and do events like this (periodically), we've already got one in the works for December." 
For more information on upcoming events, follow Paintsville Tourism on Facebook.