An East Point man was arrested on Apr. 25 following an investigation into an Apr. 8 burglary wherein the owner of a residence said he received a call that his grandson was in intensive care at Highlands Regional Medical Center and, upon finding that there was no one at the hospital by his grandson's name, returned to his residence to find it had been burglarized and several items taken, according to court documents.
According to the citation, the owner of the residence found numerous firearms missing from the house when he returned home.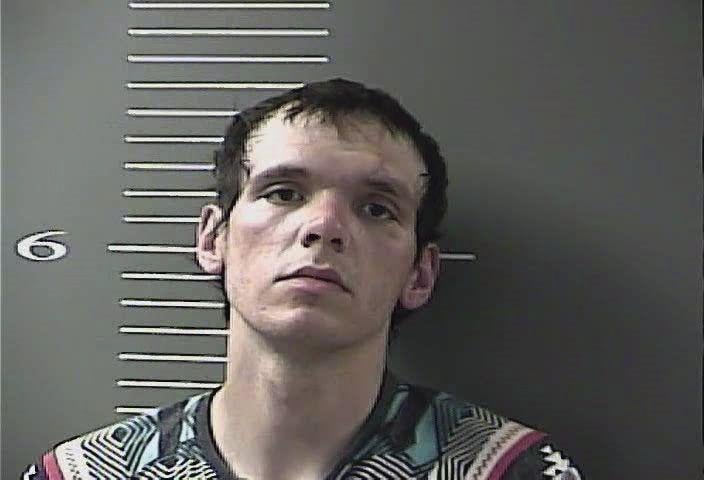 The owner of the residence's grandson, Devon Baldwin, 25, of East Point, who was already incarcerated at the Big Sandy Regional Detention Center when Trooper Dustin Thompson made contact with him on Apr. 19, stated that a woman named Melessa Robinson was involved in the burglary.
When Thompson and a fellow trooper made contact with Robinson, she advised that Baldwin and another man had ridden with her in her vehicle to Baldwin's grandfather's residence and that the trio had then called the man to advise him that he needed to go to HRMC to see Baldwin, according to the citation, before Baldwin and the other man made entry into the house and took the firearms, as well as a "large bag of coins."
After speaking with Robinson, the citation said Thompson again spoke with Baldwin, who corroborated the statement Robinson had given, and added that he was "very sorry for what he had done," and that he "wanted to make right what he done wrong."
Baldwin was charged with first-degree burglary and has since remained in custody at the BSRDC. Baldwin's case is set for a hearing on May 17.