Mountain Manor in Paintsville hosted a book reading and signing on Wednesday with resident James Melvin Rudd, a Korean War veteran, whose story is told in "Massacre at Hill 303" by author Basil Clark.
Rudd was captured during his first tour with the 1st Cavalry Division during the Battle of Taegu. North Koreans captured a platoon of soldiers, but were forced to retreat. To avoid being slowed down, North Korean officers ordered the execution of the prisoners, who were shot with their hands still bound behind their backs. Over 40 American soldiers were executed, and Rudd was one of only five to survive — some reports given after the massacre say that the handful of survivors blended in with the bodies of their deceased comrades. The event was condemned by General Douglas MacArthur and others as a war crime.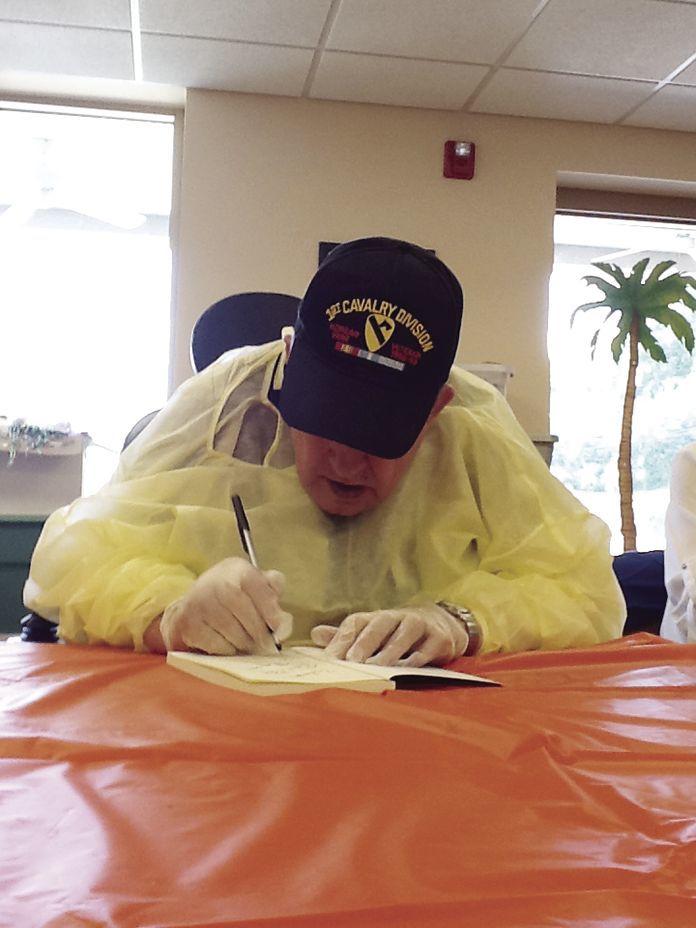 Rudd now resides at Mountain Manor in Paintsville. Clark, who wrote "Massacre at Hill 303" about Rudd's ordeal, joined him there Wednesday to read passages from the book. Both signed copies for those in attendance.
Clark said Rudd's story involves "a remarkable journey from bitterness and desire for revenge to a place of acceptance and forgiveness."
Clark is himself a veteran who served 14 months with the 1st Air Cavalry Division in Vietnam.
For more information on Rudd's story and the book, visit, hill303.com.