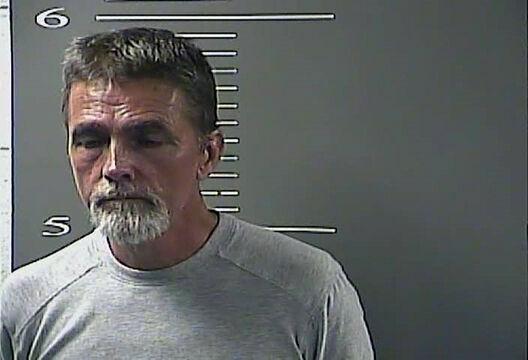 A Johnson County man entered a guilty plea in federal court recently to a charge linked to the 2021 robbery of the Community Trust Bank at Allen.
According to court documents, Jeffery Mullins, 62, of Bluegrass Drive, Hagerhill, pleaded guilty to a charge of bank robbery for the Aug. 18, 2021 robbery.
According to a plea agreement in the case, Mullins admitted that, on that date, he entered the bank, passed a demand note, claimed to have a gun and brandished what the teller reported was a firearm in his waistband to enforce compliance.
Surveillance footage from local businesses, the agreement said, showed Mullins — identifiable from a distinctive gray patch in his hair, his build and his wallet, as well as the red Dodge Caravan that Mullins purchased weeks before the robbery —enter a store masked and gloved minutes before the robbery.
In the store, the agreement said, Mullins purchased a tri-colored American flag hat to complete his disguise before heading to the bank.
Ultimately, the agreement said, Mullins fled the scene of the robbery with more than $16,000.
The bank robbery charge carries a potential maximum prison sentence of 20 years, a possible fine of more than $250,000 and a maximum term of three years supervised release after the completion of the sentence.
Mullins is set to be sentenced May 23.
According to court documents, in 1992, Mullins pleaded guilty in federal district court to two bank robberies in West Virginia and to using a firearm in the course of the crime. During the course of the "crime spree," court documents said, Mullins also robbed three banks in Kentucky. Mullins, records show, was released from federal prison in 2020 and his supervised release was transferred to the Eastern District of Kentucky when he moved to the Bluegrass Drive address.