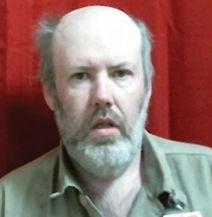 A Johnson County man convicted of the double murder of his parents in 2000 had his parole deferred until 2030 by the Kentucky Parole Board, according to court records.
According to Kentucky Department of Corrections documents, the parole board deferred Chad Vanhoose, 39, of Thealka, during a Nov. 18 hearing, moving his parole eligibility to 2030.
Vanhoose was convicted in 2001 on two counts of murder after having shot his parents James and Beverly Vanhoose, according to court documents, and sentenced to serve two consecutive 20-year sentences in lieu of the death penalty as part of a plea deal with the Commonwealth Attorney's office. As of presstime, Vanhoose has served nearly 19 years of that sentence, despite having filed an appeal and motion alleging ineffective assistance by his counsel, then-public defender Kristi Gray.
According to court documents, Vanhoose submitted letters to the Johnson County Circuit Court in late 2007 alleging the improper representation, which also claimed Vanhoose had been coerced into giving a guilty plea and only did so due to being "stressed and suicidal over the death of his parents," and also alleged, in the letters, that police officers had "planted the evidence to frame him for crimes he did not commit."
"The guilty plea was an influenced plea, pressure by prosecution, the death sentence and by the defense," Vanhoose alleged in his letters setting forth complaints about his representation.
In the Court of Appeals, after having been denied by Johnson County Circuit Court Judge John David Preston any post-conviction relief, Vanhoose's appeal was dismissed as judges in that case ruled that the appeal was invalid because the motion was not filed within three years of his conviction date — meaning that the Johnson County Circuit Court had no jurisdiction to entertain the motion in the first place.
However, in August 2008, appointed counsel filed a motion to submit on the pleadings, stating that Appellant's claims of ineffective assistance of counsel were sufficiently set forth in the pro se motion. On August 11, 2008, the trial court entered an order denying post-conviction relief. This appeal ensued.
"Admittedly, Appellant's pro se pleading in this Court is largely obscure. It does not appear that Appellant is directly challenging the validity of his guilty plea, as he did in the trial court," the order continued. "Rather, he now believes that police officers 'planted' the evidence to 'frame' him for crimes he did not commit. Further, Appellant claims that he only confessed and pled guilty because he was stressed and suicidal over the death of his parents."
Within that order, a footnote indicates that Vanhoose letters were a "series of essentially unintelligible random recitations and claims that he did not plead guilty but rather said, 'Guilty I am not.'"
Vanhoose made statements in the letter such as "I want my right to remain silent, I want to change my statements to silence," alleging that he was not thoroughly mentally evaluated and other complaints about prosecutor conduct in his case and ended the letter with "I want released from prison as fast as possible."
Vanhoose will be eligible for another parole hearing on Jan. 1, 2030, and has served less than half of his sentence, with information from the KPB indicating that similar offenders have historically served 86 percent of their original sentence, which, in Vanhoose's case, would be approximately 34 years and 4 months.
Records from the Kentucky Online Offender Lookup indicate that Vanhoose's minimum sentence expiration date, with good behavior, would be April 19, 2036.