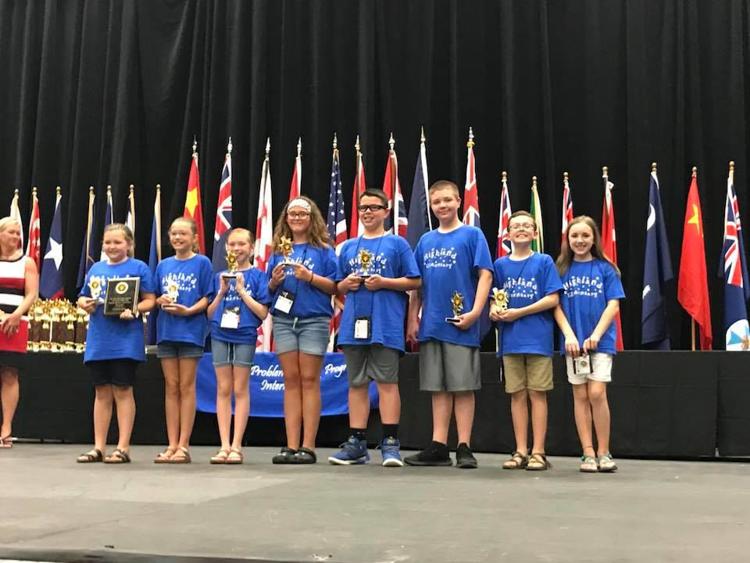 Schools from around Johnson County were represented at the Future Problem Solving Program International Competition in La Crosse, Wisconsin, last weekend, and after a long weekend of competition, two Johnson County schools are coming home international champions. 
Highland Elementary School earned an international championship in the Human Services category for their Community Problem Solving project, "Foster Friends," which gives kids going into foster care backpacks stuffed with school supplies, clothes, toiletries and more to help them get a start on making their new living situation feel more like a home.
Of all 75 CmPS team projects from around the world, Highland Elementary was also bestowed the competition's overall top honor, the Beyonder Award.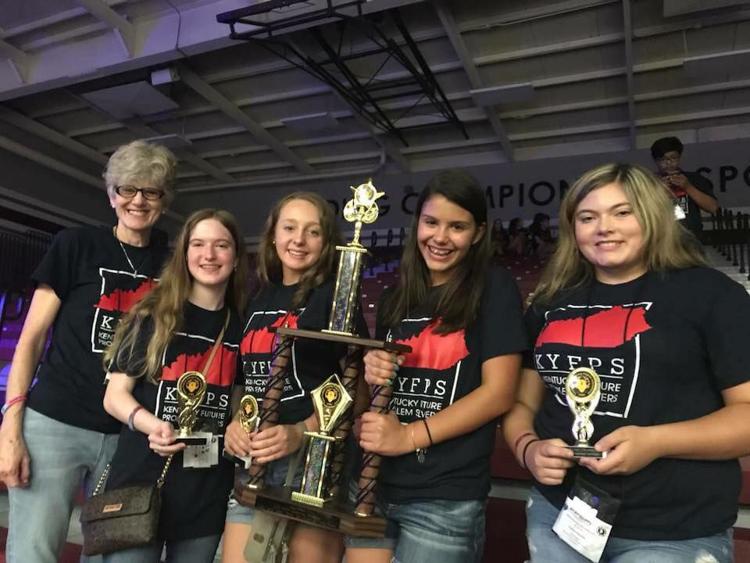 Johnson County Middle School also earned the international championship for their CmPS project, "Hand in Hand: Bless One, Bless Two," which discreetly connects pregnant women battling addiction with resources to help them.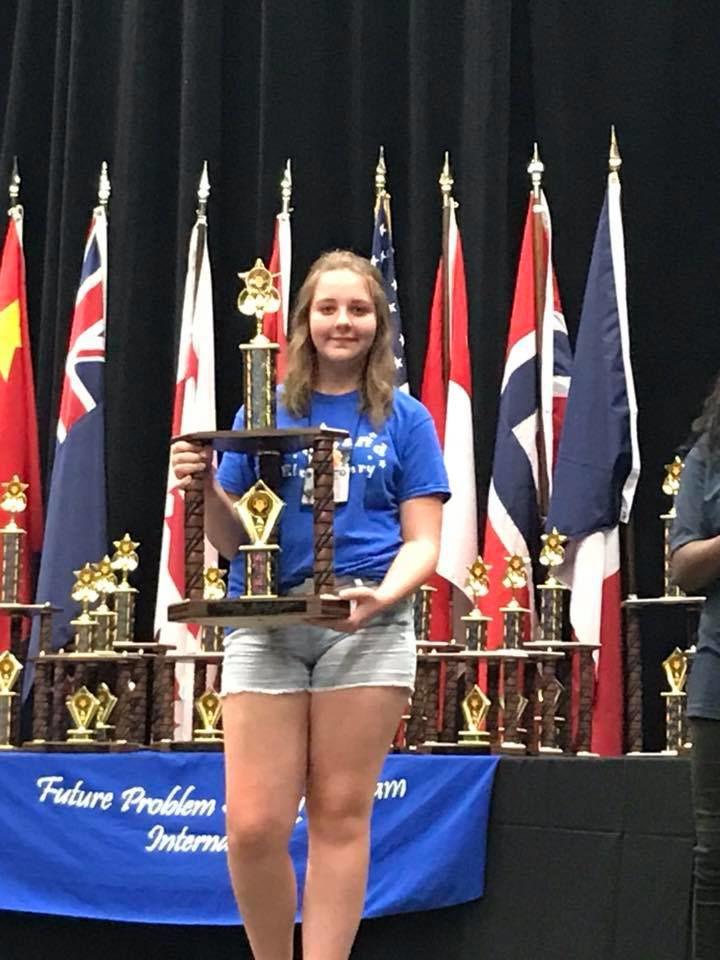 State CmPS champion Emily Farler, of Highland Elementary, is now also an international champion for her individual project, Breaking the Boundaries, which connects kids in need with tutoring and resources to help them go farther in life. 
Kaylyn McKenzie, of W. R. Castle Elementary, was also the international individual champion in Future Problem Solving. Constance Martin, also of W. R. Castle, was a member of the FPS "Magic" team that also won an international championship.
Johnson Central High School's Peyton Duncan also earned the award of World's Best Writer in the senior division for scenario writing.
Those top finishes were only the beginning of Johnson County's accomplishments.
W. R. Castle Elementary finished second in the human services CmPS category for "Project Snooze," which has raised money to deliver permanent beds to kids in need around Eastern Kentucky; Central Elementary took second in the environmental services CmPS category for "Project Eagle Wings," which is raising funds for a mobile homeless shelter for Johnson County; and Flat Gap Elementary placed third in the education CmPS category for "Project Water Hounds," which has helped kids at the school obtain and learn more about sustainable, clean drinking water.
The JCMS FPS team was second in the world in the written competition. The JCHS FPS team placed eighth in the world, which also marked their eighth consecutive time placing in international competition. The Highland Elementary School FPS team took third for the presentation of their action plan.
All the international competitors, including Porter Elementary's FPS team, Highland Elementary's Zoey Curtis and Chloe Deskins of JCHS each earned state distinctions in order to qualify for internationals. This makes the first time students from all seven district schools qualified.
"I'm extremely proud of all of our competitors who traveled to international competition," said Johnson County Schools Superintendent Thom Cochran. "It's a true honor and privilege to even be able to qualify for international-level competition, and even more so to then be able to compete against other students from around the globe. It's an opportunity that few people ever have and it really builds our students' experience and gives them something special to carry with them as they transition into adult life."
The district was scheduled to host a celebratory cookout at Johnson County Middle School Tuesday evening as of presstime.