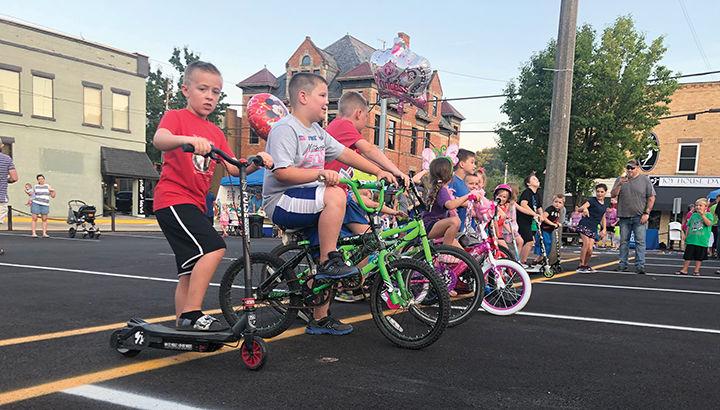 Local businesses, such as Lynette & Laurel, joined with several other local entities, including churches, the Johnson County Public Library and more, to host a Back-to-School Block Party Saturday, which featured free school supplies, foods and a bicycle parade.
School-aged children from Johnson County received free cotton candy, free lemonade, face painting, crafts and sidewalk chalk art at the event, which was hosted in the city parking lot on Main Street.
A raffle was held for backpacks, school supplies and hair cuts, all donated by local businesses. The Route 23 Cultural Heritage Network offered the crafts, the Paintsville/Johnson County Trail Town Committee hosted the bicycle parade, in which three children from different age groups were presented trophies for their efforts, and TessaRay's Tropical Sno Truck was set up at the event selling snowcones.
"Big thanks to everyone that helped make the Back to School Block Party such a success," said Victoria Childers, owner of Lynette & Laurel. "Thanks to everyone who came out, we hope everyone had the best time. We couldn't have done it without our amazing community."
Organizations involved were listed by Childers and included Adam Preece from K-94.7 and 98.9 WSIP, who was set up as MC at the event and supplied music, Paintsville United Methodist Church, Mayo Methodist Church, Oil Springs Methodist Church, Mountain Community Fellowship, the Route 23 Cultural Heritage Network, Zac Ebersole, Paintsville Tourism, TessaRay's Tropical Sno, Paintsville Fire Department, McClure Vending, Sugar & Spice Boutique, Treasures on Main, Kendra Colvin, Soldiers for Jesus and El Hasa Clan #1.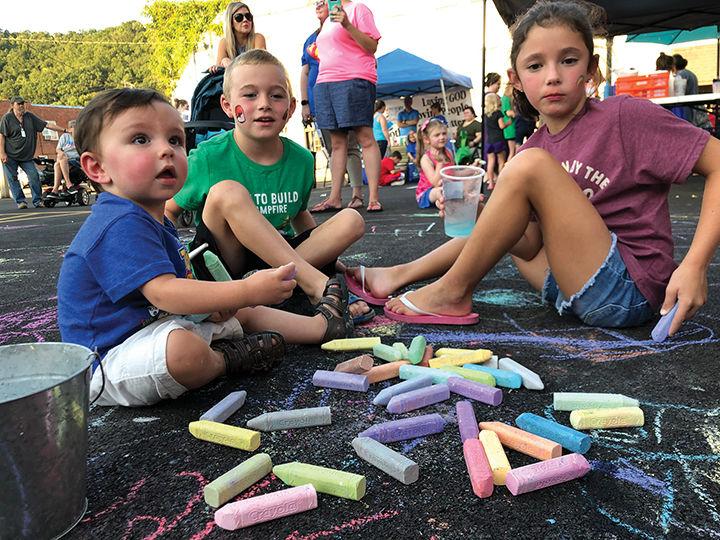 Reagan Hudson, 8, Lucas Osborne, 6, and Cora Smith, 3, won trophies for their participation in the bicycle parade in their age groups, respectively.
For more information on future events such as this one, follow Lynette & Laurel and Paintsville Tourism on Facebook.