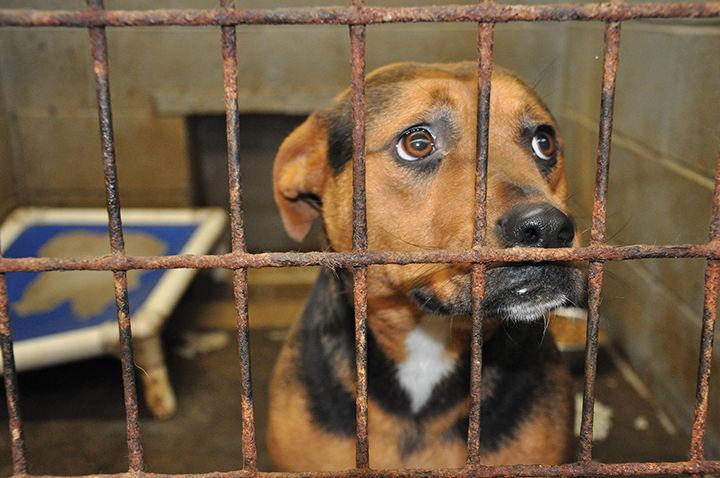 The Johnson County Animal Shelter is hoping for a successful year and, according to President Lisa Roberts-Trusty, the organization is off to a good start.
On Jan. 11, the organization featured pets for adoption at Hutch Chrysler Dodge Jeep and Ram in Paintsville and received a significant donation from owner Bob Hutchinson. 
"We received a $500 donation and are so grateful. This donation will go towards the ongoing daily expenses of caring for the precious animals at Johnson County Animal Shelter," said Roberts-Trusty. "We look forward to partnering with Hutch Chrysler Dodge Jeep and Ram in the future."
Looking toward the future, Roberts-Trusty said, "We will have more fundraisers coming up. During January and February we take a little break, but we have set the date for our huge barbecue. It's going to be May 9 at the (Paintsville) Country Club. I want people to look forward to that and plan on coming to that.
"This year we will be putting out a calendar, so that's one thing we've never done before," she said.
Roberts-Trusty also plans to make waves in the Johnson County Fiscal Court soon.
"I have asked for a copy of the ordinance that Prestonsburg is going to put on the ballot. I'm going to be asking the judge to look that over and see if we can do something like that in Johnson County. I think Johnson County needs to do that. It's very important."
The proposed ordinance is intended to strengthen existing laws that prohibit animal abuse, dogfighting and other issues related to animals. Additions will be made to address basic needs of animals such as adequate shelter, shade, food and water, as well as prohibiting anyone from allowing animals to run freely on public roads and private land and at city maintained recreational facilities.
Roberts-Trusty said the JCAS always needs donations and community support, but she noted that efforts are going well at the shelter.
"I'm really thrilled," she said. "Last year was our highest number of intakes for strays and owner surrenders, but local adoptions are up."