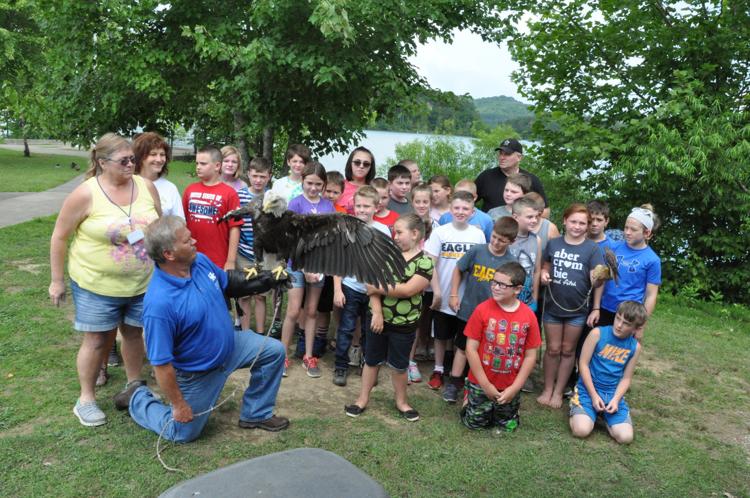 Children signed up for the 2018 Johnson County Sheriff's Office Day Camp over the past week have enjoyed several activities and events, including a visit Thursday from Letcher County Extension Office Program Assistant and master falconer Mitchum Whitaker.
Whitaker, who has been working with raptors for more than 30 years, brought a variety of birds to a program at the Paintsville Lake State Park for the campers to get an up close look and learn about their role in the ecosystem.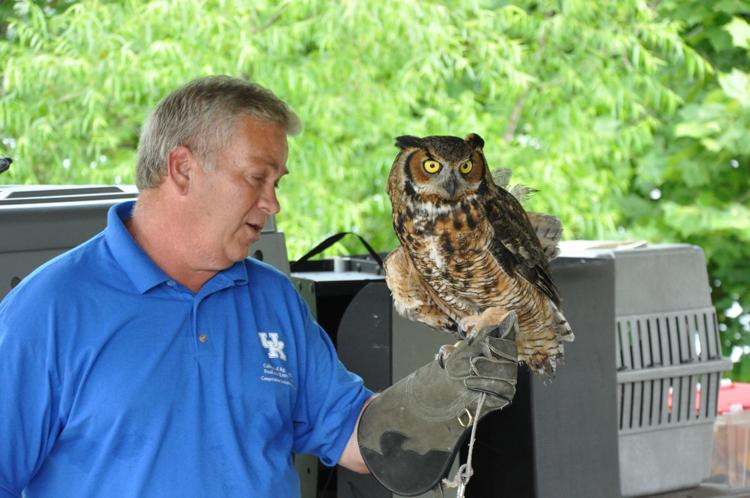 Children got to meet a great horned owl, a barred owl, an adult and a juvenile red-tailed hawk, a turkey vulture, an American kestrel and a bald eagle.  
Because of various injuries, each of these birds is unable to be returned back into the wild, Whitaker said, and over the years and the 180 birds the center has saved, only 30 have been able to be released.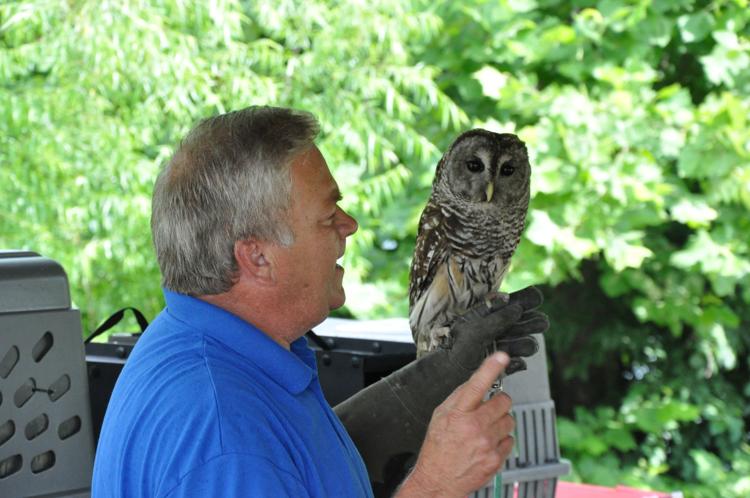 Whitaker also asked a camper volunteer to don an outfit like the great horned owl, going over the tools the owl uses to survive, including its strong talons, silent feathers and acute senses. 
The last bird shown to the campers was General Boone, the Raptor Rehabilitation Center's bald eagle. General Boone even chirped for the campers — a sound Whitaker says is more like a duck's quack than the screeching sound associated with them in popular culture.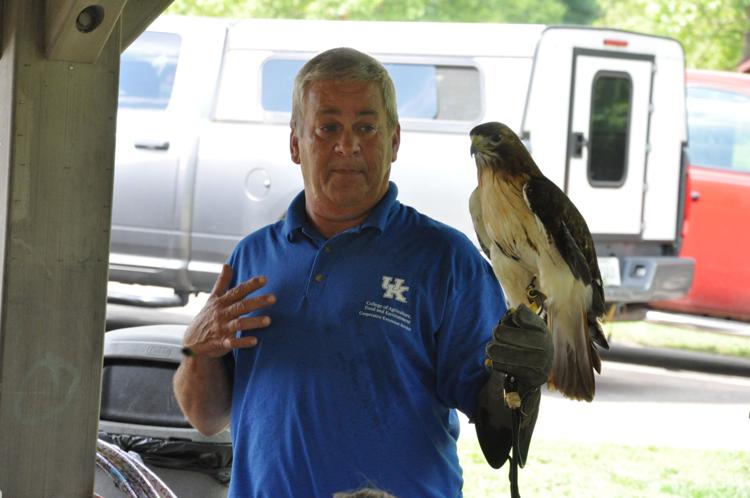 Whitaker concluded the presentation by explaining to the campers exactly how he came to be so involved with wildlife — an early fascination sparked by a lifelong love of reading.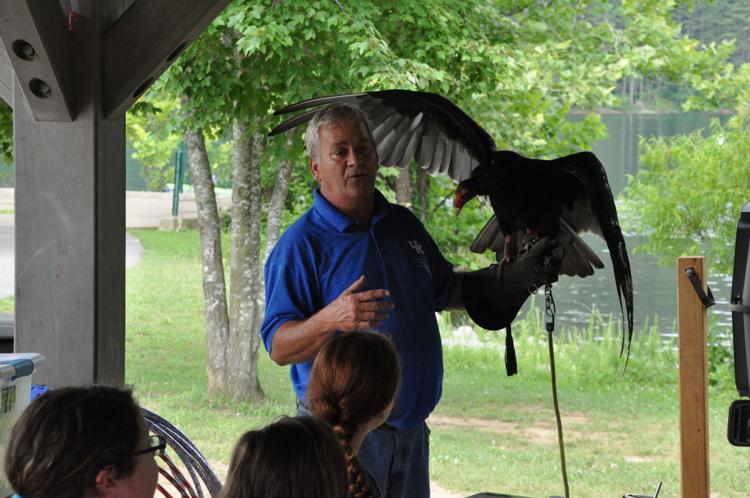 The presentation was one of several chances sheriff's campers got to interact with and learn about animals over the week, including a presentation from the "Bee Man" Jason Conley, a visit to Fairchild Farm in Stone Coal, a visit to the Louisville Zoo on Wednesday and a demonstration of various reptiles from Jenny Wiley State Park Interpreter Trinity Shepherd on Friday.