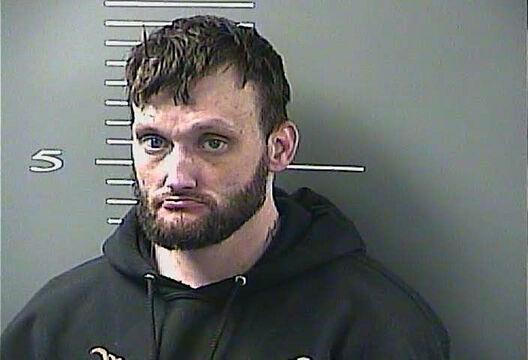 Two individuals were arrested by the Johnson County Sheriff's Office on meth trafficking charges on the evening of Jan. 10, after a traffic stop on U.S. 23.
According to the citation, the driver, Jonathan Owens, 33, of Salyersville, had previously been stopped by the same Johnson County Sheriff's Deputy on Dec. 31 and was written a citation for traffic charges including no registration or insurance and advised "not to be back in the vehicle."
When the deputy observed the vehicle, he wrote in the citation, Owens was driving the vehicle without it having been transferred and without insurance, and was not wearing a seatbelt. The citation said that the deputy then stopped the vehicle and Owens could not produce proof of insurance or a valid registration and appeared to be showing clues of impairment.
The deputy administered field sobriety tests and confirmed clues of impairment, according the citation, before searching the vehicle and finding a "black zipper case" inside the dash, "where the radio once was." The case contained one large bag with multiple smaller bags containing approximately 1.4 ounces of suspected methamphetamine, as well as "other paraphernalia, consistent with trafficking," and Owens was taken into custody and transported to Paintsville Appalachian Regional Healthcare for chemical testing.
The passenger in the vehicle, Breanna Strickland, 20, of Paintsville, was also arrested, according to the citation, and was charged with first-degree and first-offense trafficking in a controlled substance (greater than or equal to two grams of methamphetamine) and delivering or manufacturing of drug paraphernalia.
Owens was charged with the same charges, in addition to a first-offense operating a motor vehicle under the influence of substances and several traffic charges.
As of presstime Tuesday, Owens and Strickland were still in custody of the Big Sandy Regional Detention Center and court dates had not yet been set in either case.