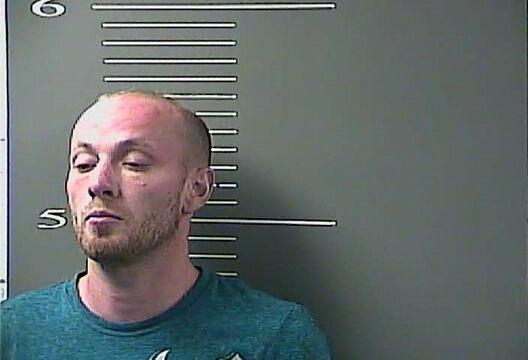 A Paintsville man was arrested on several felony charges over the weekend after he allegedly stole an ATV from a local dealership and led officers on a chase, nearly hitting deputies.
According to an arrest citation by the Johnson County Sherrif's Office, at approximately 12:30 a.m. on June 5, dispatch advised officers of a theft from YPK Motorsports in Paintsville. The caller, according to the citation, advised that the suspect, later identified as Ryan Selvage, 33, of Main Street, had knocked the business' gate down and driven off in a side-by-side ATV.
Units from the JCSO and Paintsville Police Department initiated a pursuit of Selvage which continued from Ky. 321 to U.S. 23.
Just past Williams Branch, the citation said, Selvage went off the road and drove up a hill and into a wooded area.
The citation said officers followed Selvage on foot into the woods. Selvage, the citation said, reached a point where he could no longer travel forward and he turned the side-by-side around, driving back down the hill and directly at the officers who were pursuing him on foot. Selvage, the citation said, refused commands to stop and tried to run over the officers.
As Selvage continued driving back down the hill, the citation said, a deputy was able to fire his taser at Selvage as he went past, causing Selvage to lose control of the vehicle and run over several trees.
That, the citation said, caused the side-by-side to "hang up" long enough for the officers to catch up with Selvage, who had to be physically removed from the ATV.
The citation said Selvage was transported to Paul B. Hall Regional Medical Center for medical clearance. While at the hospital, the citation said, Selvage made incoherent statements, including claiming that he was George Washington and was 155 years old. The citation said Selvage also told officers he owned YPK Motor Sports and every other business in Paintsville.
Selvage was lodged in the Pike County Detention Center on charges of  theft, first-degree criminal mischief, second-degree fleeing or evading police, first-degree wanton endangerment, resisting arrest, driving on a suspended license, second-degree criminal mischief and traffic charges.