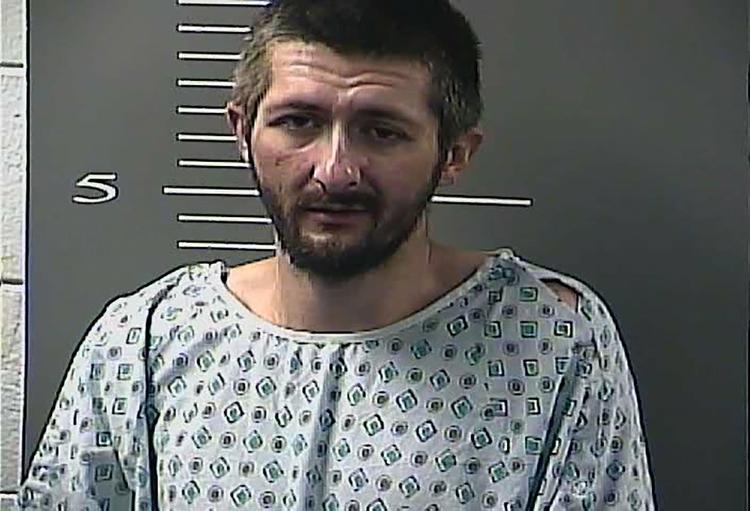 A Meally man was arrested over the weekend on several charges after he allegedly led police, on a high-speed chase on an ATV.
According to an arrest citation, on July 5, Johnson County Sheriff's Deputy Jason Arms observed an ATV operated by Kenneth B. Cantrell, 32, of Buffalo Road, at the intersection of Ky. 40 and Ky. 580.
Arms wrote that he tried to speak with Cantrell about operating the vehicle on a highway when Cantrell accelerated rapidly and fled from the officer.
The citation said Cantrell continued fleeing westbound on Ky. 40, driving in both lanes of traffic in a reckless manner. At one point, the citation said, Arms was able to get his patrol vehicle in front of the ATV after Cantrell drove through someone's yard, but Cantrell rammed the patrol vehicle twice.
The chase, Arms wrote, continued for approximately five to six miles on Ky. 40 to Ky. 580 and Ky. 1409 and finally onto Pigeon Creek Road.
The ATV, Arms wrote, was stopped by a tree across a dirt road and the deputy attempted to get to the ATV on foot, at which point Cantrell continued accelerating and pushed Arms away in an attempt to escape. The ATV, the citation said, "kicked" sideways, almost striking Arms, who was then able to get Cantrell and pull him from the ATV.
Cantrell, the citation said, shoved Arms to the ground and began running on foot along high rock cliffs that could have "resulted in serious physical injury to the officers."
The chase ended, Arms wrote, when Cantrell was found after falling 15-20 feet off a cliff onto the ground. Cantrell was transported to Paul B. Hall Regional Medical Center to be cleared medically then he was lodged in the Big Sandy Regional Detention Center on charges of first-degree wanton endangerment, second-degree criminal mischief, first-degree fleeing or evading police (motor vehicle), first-degree fleeing or evading police (on foot), resisting arrest and an ATV violation.