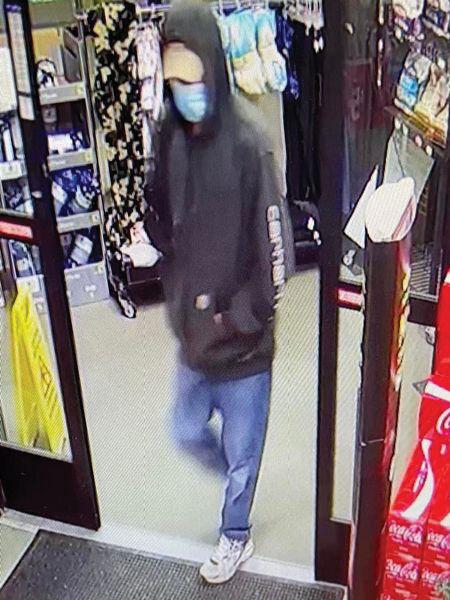 The Johnson County Sheriff's Office and Kentucky State Police Post 9 are asking for any information that will lead to the location or identity of a man who, according to their statements, brandished a firearm at a Dollar General in Wittensville and took with him an undisclosed amount of cash from the register.
According to their statements, at
approximately 8:09 p.m., Dec. 27, the man entered the store and brandished the weapon before he "demanded money from the cashier" and fled the scene in a "dark colored" SUV. Security cameras at the Dollar General captured an image of the man, who was wearing a face mask, a black Carhartt hooded sweatshirt, a camouflage baseball cap and blue jeans and was described as being approximately 6 feet tall and of "slender build."
The JCSO said the man is considered armed and dangerous and left the store travelling south on U.S. 23. As of presstime Tuesday, Johnson County Sheriff Doug Saylor said the JCSO had received a "huge amount" of tips regarding the suspect, but nothing had surfaced yet that had led to anything material, such as a location or positive identification.
According to the statement from KSP, Trooper Dustin Thompson is the lead investigator into the incident.
Both KSP and the JCSO continue to ask for help identifying the suspect, and anyone with information can contact the JCSO by phone at, (606) 789-3411, or KSP Post 9 at, (606) 433-7711.