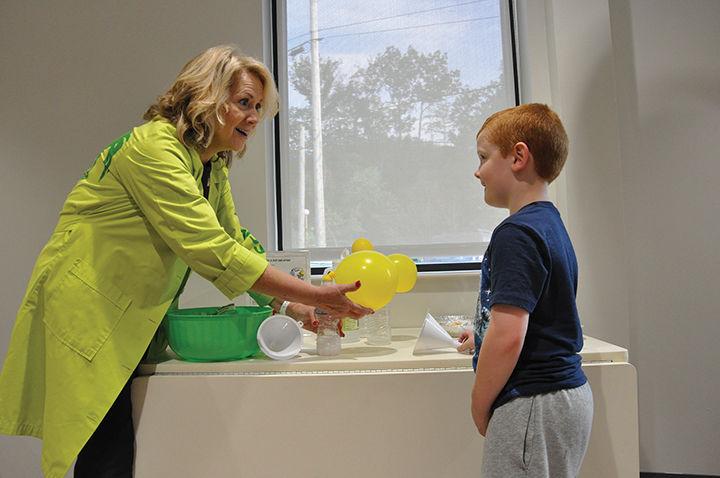 The Johnson County Public Library, in conjunction with the Kentucky Science Center, kicked off its turn at the Science in Play2Go exhibit Thursday, allowing local children to interact with a multitude of educational activities.
The exhibit will be at the library for the next three months.
"We applied for the Science in Play 2 Go exhibit two years ago and are thrilled that it is now our turn to have it. The exhibit, including hired staff, is free to our community thanks to the generosity of donors, along with Kentucky Science Center and the Kentucky Department of Libraries and Archives," said JCPL Program Director Christy Terry. "We're excited to have the opportunity for children in our community to experience this scaled-down version of the exhibit housed at the science center, which encourages them to learn through play."
Terry said the exhibit travels around the state and spends three months at each destination, allowing community children and adults to make use of the play areas any time during regular hours at each library. According to Terry, the exhibit will be available in Johnson County until Dec. 7, and will be kept running by library staff during that time.
"While all JCPL library staff are part of a team keeping the exhibit running, Leah Reel and Ally Crum are our experience specialists, who are planning and preparing the themes that will rotate in the science depot station, interacting with children who visit the library, conducting field trips and much more," Terry said. "Libby Auxier, educational liaison, is scheduling field trips for local schools."
Science in Play2GO, the mobile version of Kentucky Science Center's progressive next-generation learning experience, empowers children and adults to learn together, and for life, all through the power of play, according to a statement from the KSC.
The statement said Science in Play2GO is made possible with support from PNC Grow Up Great and Genentech, and in partnership with the Kentucky Department for Libraries and Archives and the Institution of Museum and Library Services and contains popular elements from the science center, including Build Your World, build your own roller coaster, The Science Depot, Shapes and Stuff Store, Ball Fall and Light Bright.
Terry said she hopes the exhibit will reach local children who might not have the chance to travel to Louisville to visit the KSC, and encouraged teachers and student groups to come experience the exhibit.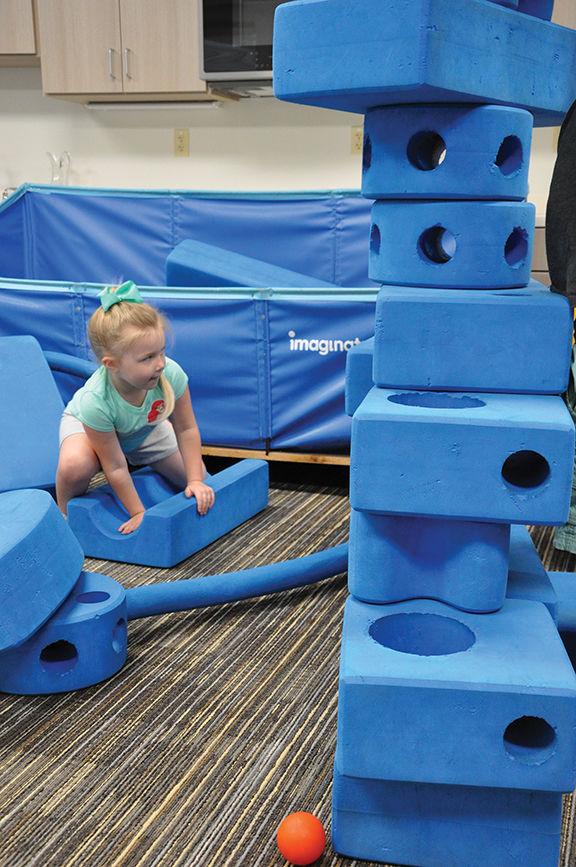 "Teachers and group leaders can contact the library to schedule a visit. The entire exhibit is open to the public during all library hours through December 7," Terry said. "Anyone interested may call the library at, (606) 789-4355, visit our website at, www.johnsoncountypubliclibrary.org, or find us on social media for more information."