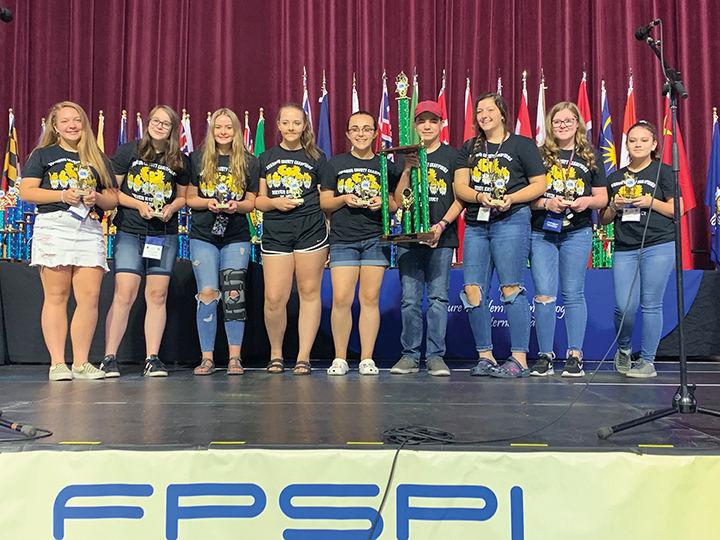 Once again, Johnson County teams are returning home this week as international champions in problem solving.
The Future Problem Solving Program International competition, held this year at the University of Massachusetts Amherst, is open to competitors from more than 37 U.S. states and 13 nations. Among them all, Johnson County Middle School's "Juul Breakers" team earned the championship in middle grades community problem solving for their efforts to curb youth vaping, and Highland Elementary's "Warming Warriors" are the champions of the junior division for their work to help clothe and feed the less fortunate in our area.
The JCMS team also earned the Beyonder award, an award given to the single team, at any grade level, whose project goes above and beyond.
"The knowledge, passion and commitment to their cause impressed everyone with whom they have spoken. They have shown us that when you look beyond your own immediate needs and desires, you can be a catalyst for change," JCMS coach Pam Burton said.
Highland Elementary also took home second place for the presentation of their action plan in the future problem solving competition, and Kaylyn McKenzie of W. R. Castle Elementary won third in individual future problem solving. Teams from W. R. Castle and Central Elementary also qualified for the international community problem solving competition.
Paintsville Independent Schools were also well-represented at the event, with Paintsville Elementary's future problem solving team earning seventh in the world.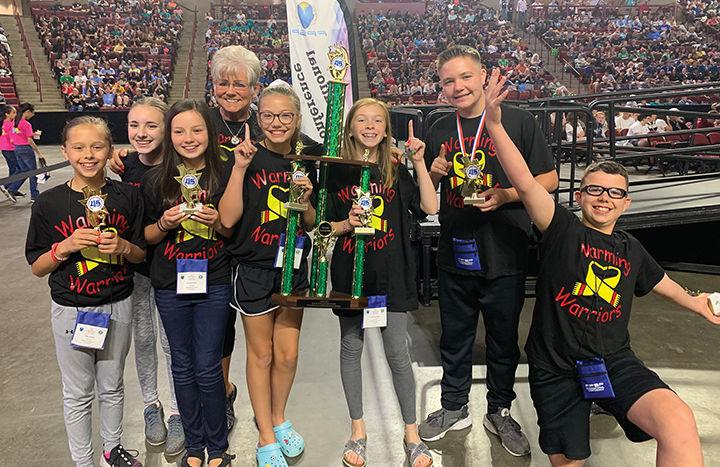 Johnson County Middle School's four-person future problem solving team took third place in their competition.
At the high school level, Johnson Central also has new international champs in Peyton Duncan (senior division scenario writing) and Riley Castle (senior division MAGIC competition). Megan Hudnall of JCHS won second in individual community problem solving for her personal project, and the JCHS future problem solving team earned ninth in the world.