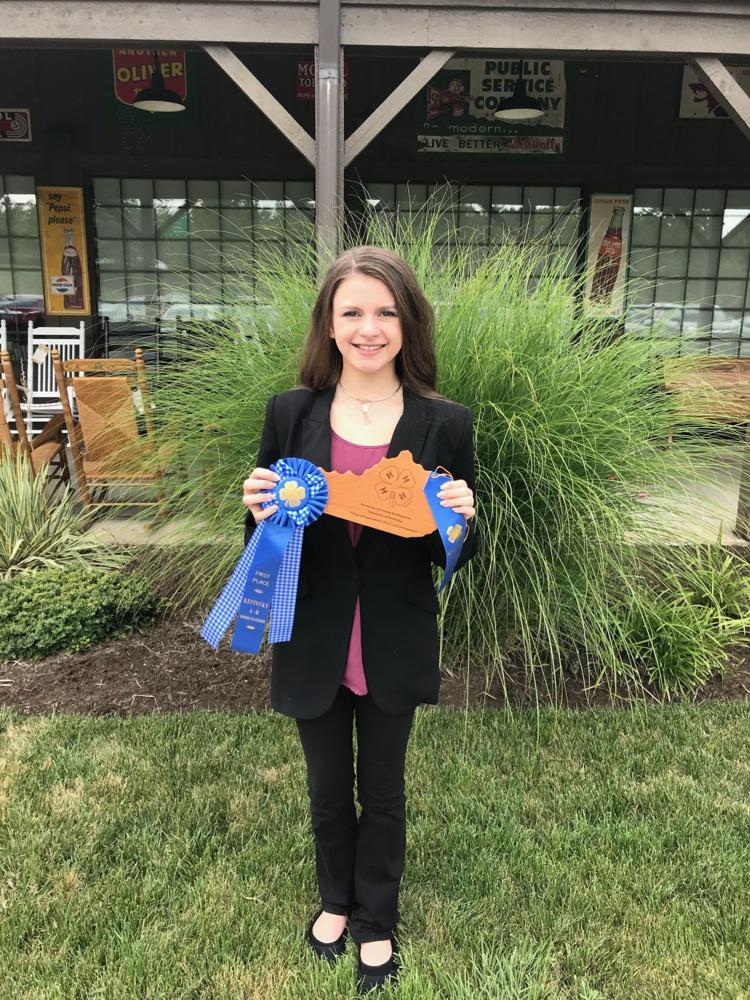 Saturday at the University of Kentucky, Johnson Central sophomore Savannah Ratliff earned the state championship in her category of the 4-H Communications Contest.
Johnson County UK Cooperative Extension 4-H Agent Dianna Reed said Ratliff worked her way to the state contest after county and district competitions. At state, she earned the championship for the 15-year-old's speech category. 
Reed said she has seen Ratliff's speech, about the falsehood of the historic "Most Beautiful Suicide" and how teens need to address the serious issue of suicide with less romanticism and more awareness and care for their peers who may be struggling.
"She's just an excellent, incredibly well-spoken young lady," Reed said. "Very articulate, and she connects so well with her audience." 
Ratliff is also a member of Johnson Central's speech team.
Reed said speech and communication skills are part of the state 4-H curriculum, and are offered to school clubs and individual students willing to participate.
"We work with them all year round, and the teachers work with them, too," Reed said. 
Reed said 4-H programs like the communications and expressive arts are open not only to school clubs, but any students who are willing to participate. For more information, contact the Johnson County Cooperative Extension Office at, (606) 789-8108.