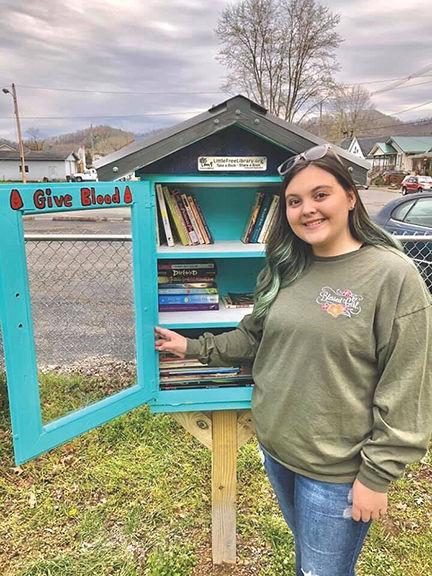 17-year-old Haley Sorrell, an upcoming senior at Johnson Central High School, has made waves in her community through both volunteer service work and her passion for photography. While many of her achievements may seem typical for a high-school student with college admissions on the brain, Sorrell has reached these goals while battling health obstacles that many of her peers have not.
"In early 2018 I was diagnosed with Celiac disease," Sorrell said. Although challenging, Sorrell soon faced an even more serious health crisis. Just this year, in the midst of a global pandemic, Sorrell's own immune system began to turn on her.
"It was in early March," said Sorrell. "We were still in school and Mom had to pick me up and take me straight to my doctor for side pain that was getting worse. I wasn't there long before they sent me to the ER at Highlands to have some tests run. Highlands sent me to Cabell Huntington Hospital because they thought I needed to see a pediatric gastroenterologist. I was quickly diagnosed with one of the worst cases of mono they had seen but they still knew something  else was wrong because my hemoglobin was at a 5.7. Twelve to 13 is normal," she continued.
"They gave me a blood transfusion because they were afraid of it dropping any lower. After many more tests and a week in the hospital my doctor, Dr. Finch, diagnosed me with Auto Immune Hemolytic Anemia. This is where my immune system attacks my blood cells along with any virus or infection, not just the virus or infection. So instead of my immune system fighting and killing only the mono, it was killing my red blood cells and everything. It was killing the red blood cells faster than my body could make them, which is why my hemoglobin was so low."
Sorrell's troubles were not over after her diagnosis. She stated, "The medicine I have been on since then makes me very immunocompromised, so that combined with being in the midst of a global pandemic has been incredibly scary."
That has resulted in her being forced into an even more stringent social distancing than many.
"The only time I have left my house was for doctors' appointments," she said. "My immune system is slowly getting back to normal, but I'm still social distancing to be safe. I missed a lot of schoolwork from the time I went in the hospital until I was at home able to do school work again. It was really stressful wanting to do my work, but not feeling like it, but I still managed to finish all my work on time and get all A's the last nine weeks."
Since her diagnosis, Sorrell has created and installed a "Little Free Library" for her community at the Paintsville Recreation Center.
"I had been working on the Little Free Library since last year," said Sorrell. "I finally had time to finish it when I felt better. With a lot of help from my family, we installed it at the community garden at the Paintsville Recreation Center."
Sorrell said that it was necessary to complete the project during the coronavirus pandemic.
"It was important for me to get it up during this time because the libraries are closed and everybody should be able to read during times like this," she said. "It is a safe activity you can do at home.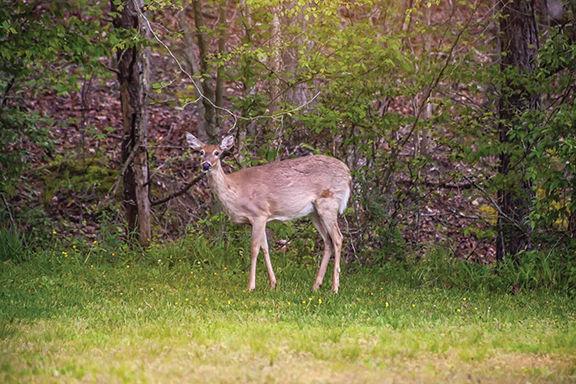 "I painted 'Give Blood' inside of it because the blood donation I received saved my life," she continued. "I've also been a blood donor, so I know how important it is to donate."
In her free time, Sorrell enjoys acting, reading, sewing, painting and photography. Since her diagnosis and quarantine, Sorrell has had a lot of time to devote to these activities and her passion has paid off.
"I have had more time to do things that I love to do," she said. "I enjoy taking pictures with my mom, so when she told me about the statewide 4-H Photography Contest I knew I wanted to enter it. After a few weeks I got an email saying that I won first place in the mammals category with a picture of a deer I had taken when we went on a drive to Paintsville Lake one evening."
Achievement is nothing new for Sorrell.
"For the past three years I have won the Presidential Volunteer Service Award for volunteer work I have done on my own and with my United For H.O.P.E group," she stated.
Her determination and perseverance will continue, she says.
"Now that I am feeling better I hope to get back to volunteering while still social distancing until my immune system is built back up," she stated. "One of the other things I hope to do this year is create an educational pamphlet for our local restaurants about Celiac disease and about safely cooking and serving food for people with either a gluten allergy or Celiac disease."