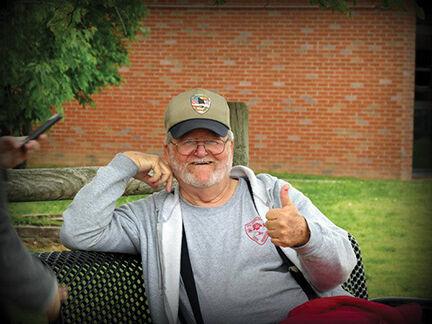 During its regular meeting on Monday, Sept. 13, the Johnson County Fiscal Court heard an update from Judge-Executive Mark McKenzie, also recognizing the service of former Oil Springs Fire and Rescue Chief Wade Cantrell, 75, of Oil Springs, who passed on Saturday, Sept. 5.
McKenzie said that Cantrell had served as the chief of the OSFR for more than 20 years and had made a significant impact on the community during that time.
"We all know how important our fire departments are and these are volunteer-based organizations and they spend a lot of time, and we certainly want to express our appreciation to the efforts of Wade Cantrell," McKenzie said. "His being a chief for 23 years and the service he provided, not only his community, but the county overall. If you talk to any of the folks that serve on volunteer fire departments, he certainly had a strong relationship with those from other departments, so he not only impacted his community at Oil Springs, but he certainly had an impact on other communities as well."
McKenzie added that the fiscal court was saddened by Cantrell's passing and offered thoughts and prayers to Cantrell's family.
"We certainly were saddened by his passing last week and our thoughts and prayers go out, and will continue to go out, for his family," McKenzie said. "We did want to recognize Mr. Cantrell's service to the county."
According to Cantrell's obituary from Preston Funeral Home, Cantrell was laid to rest on Sept. 9 and is survived by his wife, Galdys Meade Cantrell, son and current OSFR firefighter Aaron Cantrell, daughter Kelli Cantrell and two grandchildren.
The Johnson County Fiscal Court meets on the second Monday of each month at 4:45 p.m. at the fiscal courtroom, inside the county courthouse located on Court St. and all meetings are open to the public.