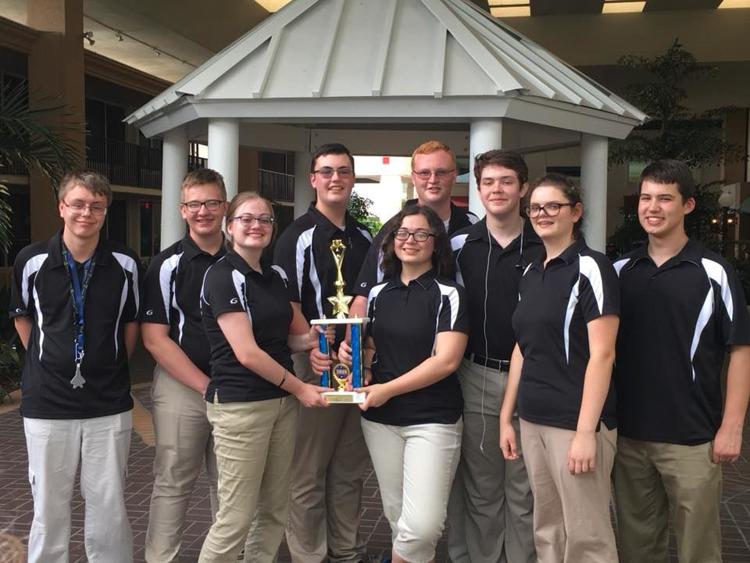 The Johnson County Schools Board of Education recognized students from across the district Monday during its regular meeting, ranging from elementary students competing in Community Problem Solving to the Johnson Central High School Junior Varsity Quick Recall team that participated in national-level competition in Orlando, Florida earlier in June.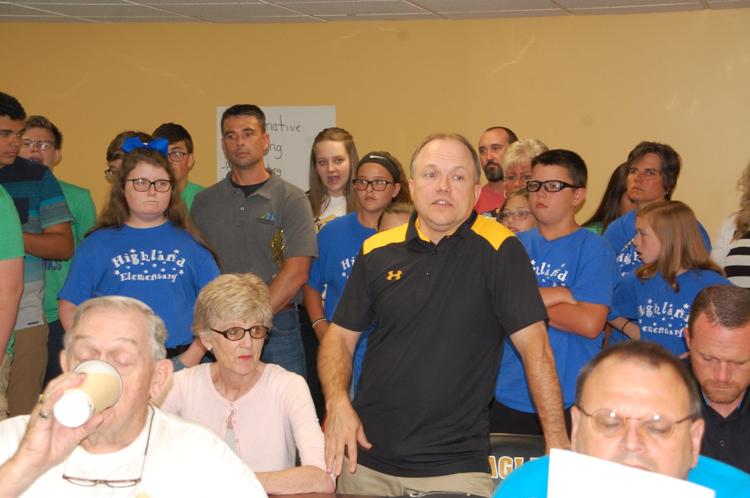 "Every school in our district was blessed to represent us at international competition in Lacrosse, Wisconsin for community problem solving and future problem solving," said Thom Cochran, JCS superintendent.
The recognitions kicked off with JCHS Principal Noel Crum praising the entire district's students for their achievements.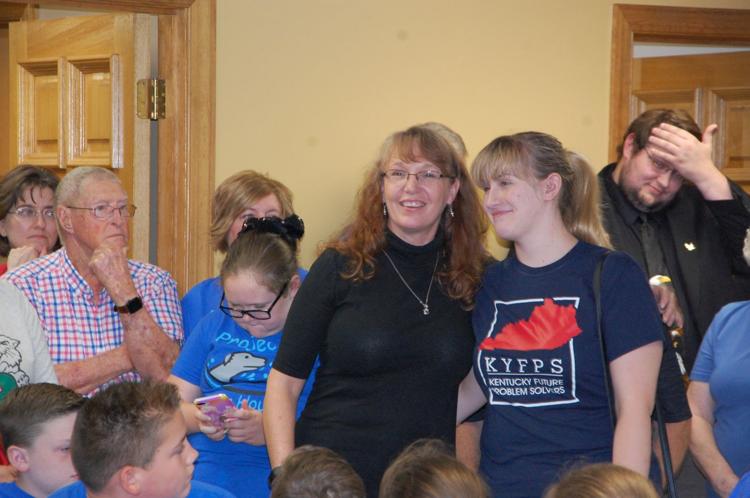 "Just to see all of Johnson County perform as well as we did, from elementary middle and high (schools) was amazing," Crum said. "Just really proud of our high school students, from our individual competitors at internationals to our FPS team, but then, we also had a quick recall group go on to Florida and win down there."
Debbie Lemaster, a teacher and academic coach at JCHS who was presented with the Golden Eagle Award for her service in Johnson County Schools, spoke on behalf of the JCHS students who competed.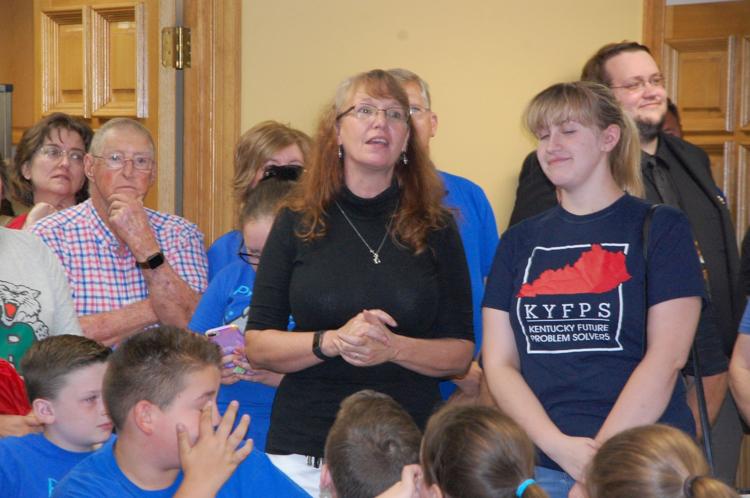 "We'll start with FPS," Lemaster said. "There were over 40 states and 18 countries represented and the high school finished eighth overall, which is really amazing. I'm very proud of them, it is amazing what these young people can do. It's incredible the thoughts and processes they go through to compete at this level."
JCHS teacher Bryan Enders spoke about the Johnson Central High School quick recall teams next.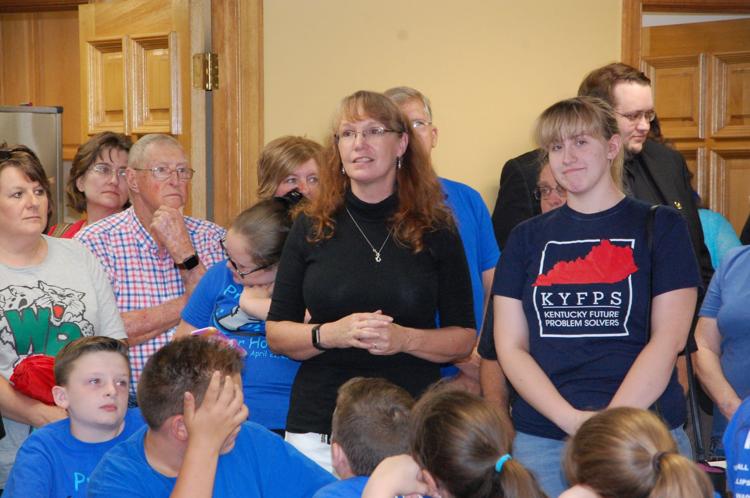 "We took two different teams down to Orlando, two weekends ago," Enders said, and then detailed the successes of both teams, one of which Enders said the JCHS team lost due to a tiebreaker, placing them as second in the nation in quick recall.
According to the coaches, students were showered with accolades including Austin Cantrell winning MVP at the tournament and Peyton Duncan, who competed in scenario writing, winning the title of "best writer in the world" out of all students competing at the tournaments.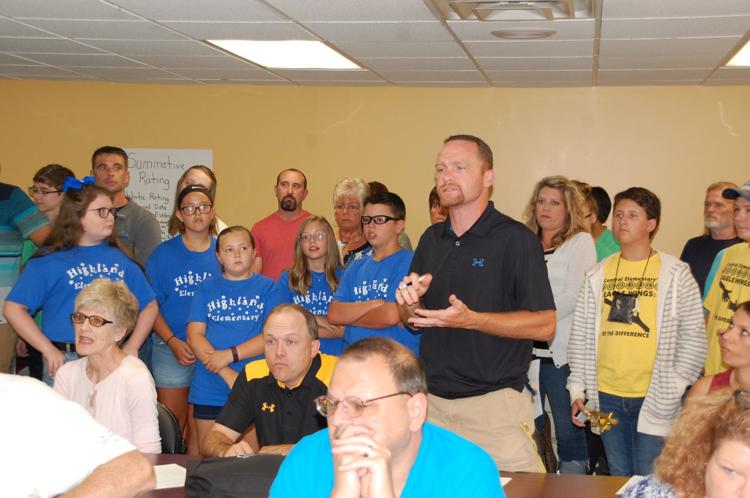 Johnson County Middle School students were recognized next, with coaches echoing these sentiments, including coach Pamela Burton, who praised the JCMS FPS team for being the number-one FPS team in the United States, and second only to a team from Singapore at the international level. According to Burton, that is no small feat, as the school from Singapore's team also contains ninth grade students.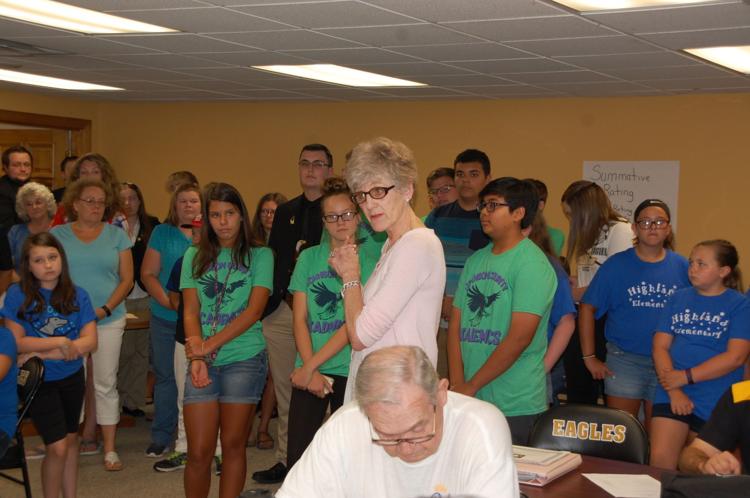 Burton also commended students from the high school and middle school FPS teams, including Macy Conley from JCMS and Sarah Thompson from JCHS, both of whom Burton said could have likely won international championships competing individually, but opted instead to compete as part of a team after both won state-level individual FPS competitions.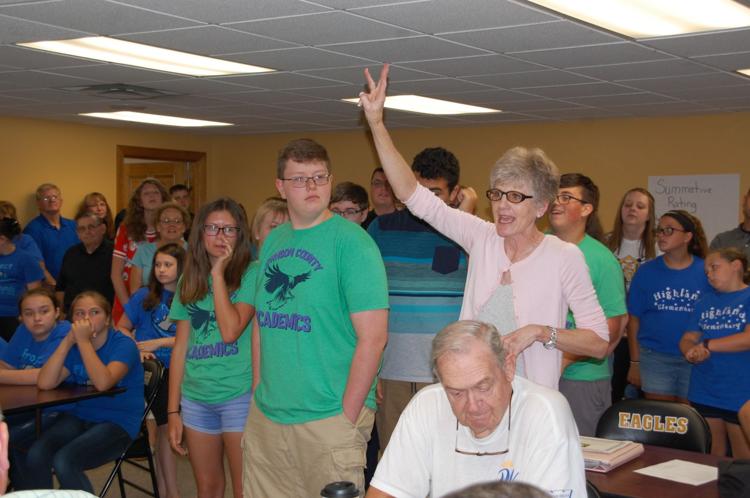 "Both of those girls sacrificed individual glory for team glory," Burton said. "Because Macy and Sarah could have gone in the room and written a book that I believe would have won internationals, because I know Macy did it in fifth grade, but instead, she was willing to play for the team, because that's the kind of kids we have."
Burton said JCMS quick recall teams journeyed with the high school quick recall team to Orlando, Florida, winning at that locale, but losing at a national level due to a two-point decision that Burton said could have been overcome had the team not had to forfeit a match due to a no-show team.
More students from around the district were recognized in CmPS competition as Johnson County students found themselves among the top places at elementary grade levels consistently – Flat Gap Elementary students placed third internationally in the education division with Project Waterhounds, Central Elementary placed second in environmental concerns with Project Eagle Wings, and two of three podium spots in the human services division were occupied by Johnson County Elementary students with W.R. Castle Elementary students placing second for their Project Snooze and Highland Elementary students placing first and winning the "Beyonder" award for their project Foster Friends. The Beyonder award is given each year to a team or student in community problem solving whose "work epitomizes all of the creative, futuristic and passionate characteristics that can be observed through the project's impact and its potential for meeting the needs of the worldwide community," according to Andrea Blevins Hall, who said the award is given to one team or student throughout the competition at all grade levels.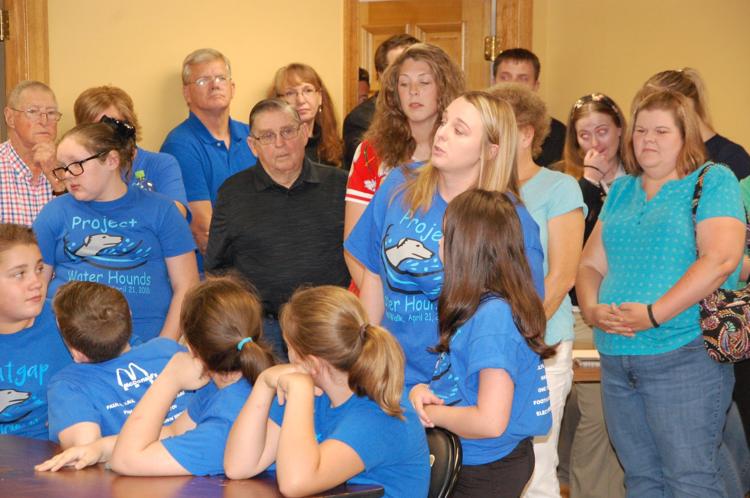 Also recognized were several individual competition winners including Kaylyn McKenzie from W.R. Castle Elementary, who placed first in the junior division for FPS and Emily Farler from Highland Elementary, who placed first in individual CmPS with her project, "Breaking Boundaries."The Johnson County Schools Board of Education meets on the third Monday of each month in the Administration Building on the JCMS and JCHS campus. All meetings are open to the public.