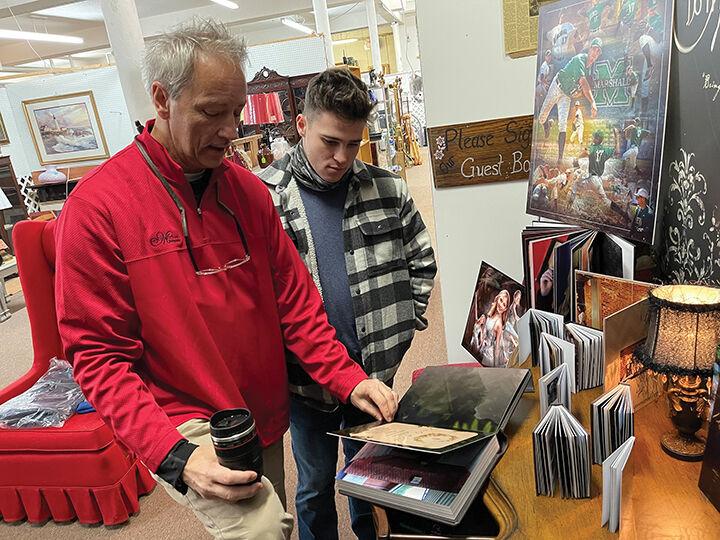 After a 16-year career as a portrait artist that led him across multiple states, selling his home in downtown Paintsville and branching out into business management before overcoming cancer, John Michael Laney the artist behind Images by John Michael, a recognizable name for many in Johnson County and beyond, has moved into a new location, partnering with Treasures on Main to provide both a studio shooting location and retaining easy access to downtown Paintsville for outside shooting locations.
"I've been at it for 16 years, give or take a year or so, I've earned my master's degree as a portrait artist, we've traveled to many, many states doing weddings and portrait work," Laney said, discussing how he's come now to work within Treasures on Main. "We decided to sell the house and move the studio out of the home and into a retail location. We still do weddings, we still do photos of newborns and portrait work, but we've shifted our focus a bit to high school seniors.
"I was sick on and off for a year and a half, stage 4 colon cancer, had some positive lymph nodes and had a mass, had surgery and removed everything and did chemotherapy for a year, went through that and fully recovered," Laney continued, attributing his decision to refocus his efforts on portrait photography — an art form that he has been passionate about for nearly two decades.
"It made me decide that life was too short not to do what you love," Laney said, explaining that he has now had two clean scans and his access port removed.
The move and partnership with Treasures on Main owner Mischelle Hackworth also helps bring costs down, Laney said, and helps him with his motivation and the aesthetic he enjoys bringing to his photography.
"We have been here one year as of February," Laney said. "My style has always been more urban, downtown, old buildings and vintage yet modern. I enjoy modern with a vintage taste to it. It's local helping local, with all of us being downtown, we can all help one another. I bring customers in from out of state and other cities and they get to enjoy the downtown.
"Your pricing doesn't have to be as much, the less your overhead, the less you can charge and your prices are not over-the-top," Laney continued. "Of course, I love buying antiques. I have shopped downtown at the antique stores for the last 10 years and it's a natural fit for me to be here because my surroundings are what I love — I love using props and Mischelle Hackworth, the owner of Treasures of Main, fully supports my business and we believe in each other and working together. We're a big help to each other."
In the near future, Laney said he's planning some workshops for other photographers to learn some about the methods involved in portrait photography throughout 2021.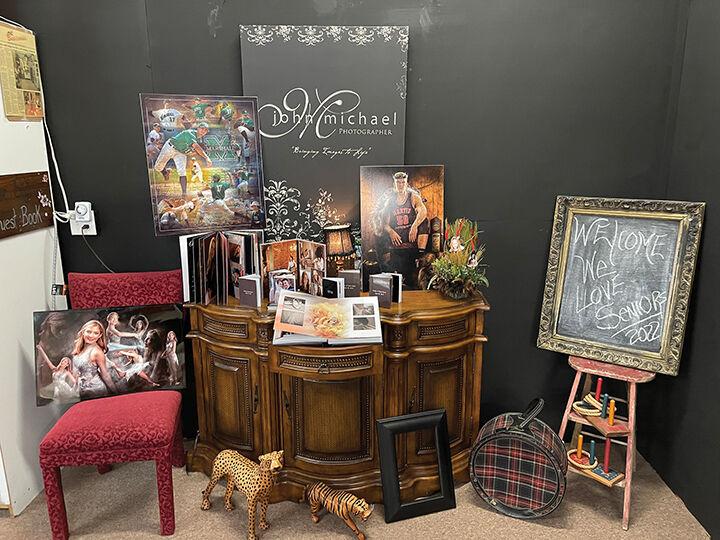 "Spring and probably Summer and through fall, we plan on having some workshops," Laney said. "We taught a six-week course at Big Sandy Community and Technical College that I taught for them and that was really a great success — I think we had seven or eight people in the class and with COVID-19 it was a challenge, but we wore our masks and it worked out."
Laney said that he will keep the community updated on those workshops when they begin happening through social media and gave some advice for photographers who were aspiring to get better at their craft.
"They need to study photography, they need to practice shooting and know their camera and they just need to stay at it. You have to be consistent in doing this, you can't shoot one day and then shoot again next month, it needs to be a daily pursuit," Laney said, but when asked about his education, he said it wasn't necessary to get a masters degree to be a great photographer. "Not really, not if you have an eye and you're an artistic person, if you can envision and be creative. Just know your equipment."
Laney said he sought his education as an extension of his passion for the craft and to be able to better educate others as they pursue their craft.
"That's the main thing. It was a pursuit of passion for me. In order to teach it, you need to be educated and know how to teach and know what you're doing when you are teaching," Laney said.
Supporting his community is an ongoing passion for Laney and putting Paintsville in the forefront of that is a natural endeavor for him.
"I love our downtown Paintsville and I love our community. I love supporting our community and I'm a believer in our people and I think Paintsville is great," Laney said. "I love it that people want to come from out of town to Images by John Michael to be photographed."
If you are interested in the services offered by Image by John Michael, contact Laney by phone at, (606) 367-0226, or search for Images by John Michael on Facebook and Instagram, where examples of his work abound.