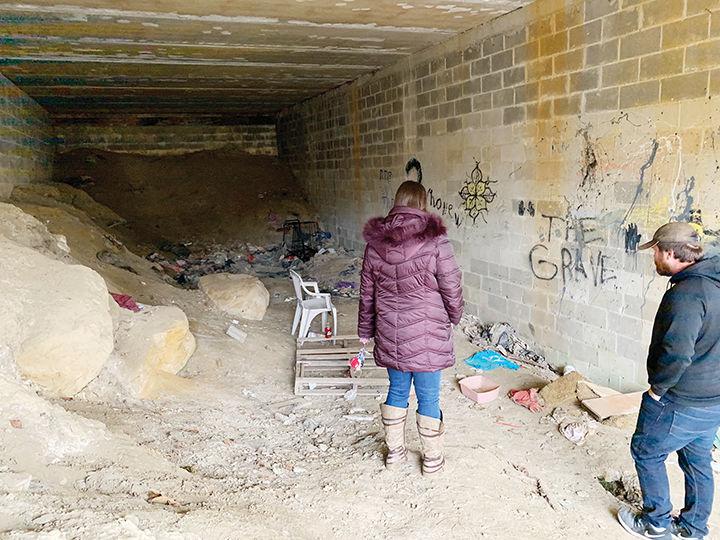 Every year, the Kentucky Housing Corporation relies on volunteers across the state to participate in their K-Count event.
According to their website, the K-Count is conducted to best monitor the homeless situation in the state and the results of the annual census-like event "demonstrate the need for resources for housing and services for homeless persons in each community. The K-Count also helps determine how much federal funding will be awarded from HUD (The U.S. Department of Housing and Urban Development) for homeless programs."
On Jan. 29, volunteers in Johnson County gathered to search their community for homeless persons to survey and collect data on for the K-Count event. Using a cellphone app called Counting Us, volunteers input data from self-reports of homeless persons regarding things such as their demographics, whether or not they suffered from physical or mental disabilities, substance abuse disorders and domestic violence. The survey also inquired about the length of time the individual had been homeless, what areas of the state they had been homeless and asked for self-reports on the reason they are experiencing homelessness. Most importantly, the survey inquired about where the unsheltered or sheltered individual was sleeping- in a car, under a bridge, on the street, in a motel and more.
Volunteers Shawna Edwards and Jesse Curtis, both recovering addicts, set out to collect this data in the downtown area of Paintsville, searching in alleyways, under bridges, in dilapidated buildings, outside of gas stations and on main streets within the city limits.
Edwards stated that her experience with homelessness and addiction in the past are what led her to know where to look.
"When I was homeless a few years ago, there would be places that I and the other people that I used to hang around with would frequent," said Edwards.
Over the course of four hours of locating individuals to survey for the cause, Edwards and Curtis located more than 10 individuals experiencing homelessness in the City of Paintsville.
The results of last year's K-Count, according to the Kentucky Housing Corporation's 2019 data, showed that 14 individuals were living without shelter in Johnson County. Edwards stated that she expected this year's results to exceed the previous year's number.
Edwards said she wasn't surprised by the findings.
"Not really, because if you live in Johnson County or even visit here, you already know that we have a growing problem in the area for people experiencing homelessness," she said. "This is evident by taking a quick drive around the city."
Edwards and Johnson County Sheriff Doug Saylor agreed that the results of the survey would likely be skewed by the time of the year the survey is conducted.
"It is only conducted on one day during the winter," said Edwards. "So it doesn't give an accurate enough picture of the true numbers of people that are homeless. To capture a more accurate number, it should be done over the course of a week in the summer when more people are sleeping outside, because right now locals tend to feel sorry for others and take them in for one night in colder conditions.
"Another problem with the K-Count is that people who are couch surfing are not counted in the count," she continued. "These people who are couch surfing are truly homeless due to the fact that where they stayed last night might not be where they will stay tomorrow. It's unstable and dangerous for these individuals, to say the least, with many reporting that they have been robbed when staying with other people."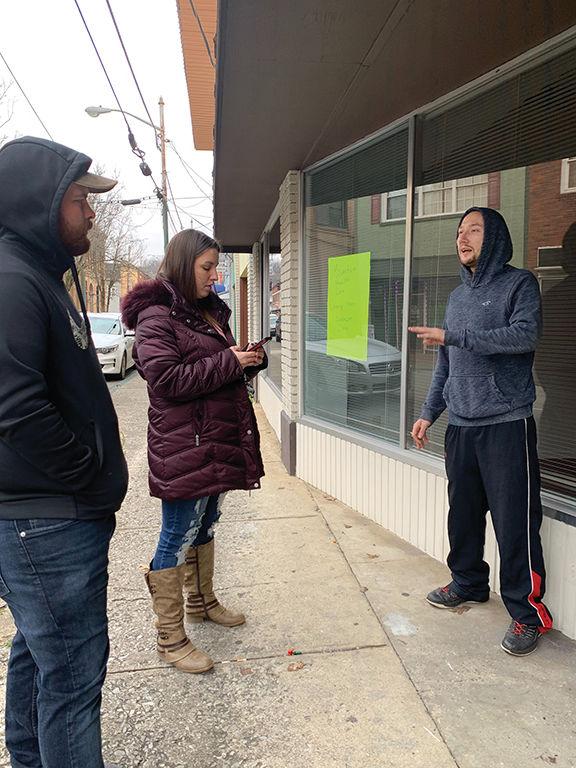 Saylor said he agrees that winter is a difficult time to get an accurate count.
"Homelessness is not as obvious in the winter months," he said. "Homeless people will take every opportunity to stay with a friend, family member or acquaintance to avoid being subjected to the cold weather. We witness a greater number of homeless people during the summer months because they can survive on their own without shelter."
For Edwards, participating in the K-Count created a sense of empathy and gratitude.
"I had been homeless for about a year, so I understand what it feels like to be on the streets and couch-hopping," she said. "This issue is very close to my heart and as a result, I wanted to do something about the problem in Johnson County by participating in in the hopes that we could spotlight the growing issue in the area.
"Going back to these places has given me so much gratitude that anyone, including me, can go from being homeless, to living in their own place and go to school and work everyday."
When asked what the results of the survey should mean to the Johnson County community, Edwards said, "It means that we have a lot of work do to help the people in Johnson County secure housing, jobs and healthcare and to address their substance abuse and legal issues. It means that it is going to take everyone in the community to work together to eradicate homelessness and to stop pretending like it doesn't exist."
Paintsville Mayor Bill Mike Runyon echoed that sentiment.
"It's something we need to look at," said Mayor Runyon. "One of the things at the top of my list when I first took office was a homeless shelter."
Runyon said the first step in resolving this crisis would be to establish a location for a shelter.
"We would need to find a location that wouldn't be too offensive to people who live in that area. A lot of people wouldn't even want it where they live," he said. "If a person could find a good location and get some funding for it, I think it would be a much-needed thing."
For more information on the annual K-Count event and data on homelessness across the state, visit, www.kyhousing.org.