On Sept. 25-28, the Ramada Inn of Paintsville transformed into a Hogwart's inspired wonderland. From the common areas to the individual hotel rooms, the hotel was saturated with all the décor one would expect to see in a wizarding school and people in costume could be found around every corner.
The hotel served as the location for the 2019 event "Hoggstowne", described online as "a four-day immersive event where attendees experience what it is like to go to wizarding school."
According to the event page, "Wizarding schools are hard to find, so the organizers simply began one of their own. At our event, you will experience life at a wizarding school for four days and get a glimpse into a magical world."
The statement continued, "Hoggstowne is not role playing, nor is it a convention. At Hoggstowne, every person makes a difference. Your actions, skills, knowledge, test scores and most anything you do have outcomes in the living story that is worked into the event. This is an event for fans by fans…"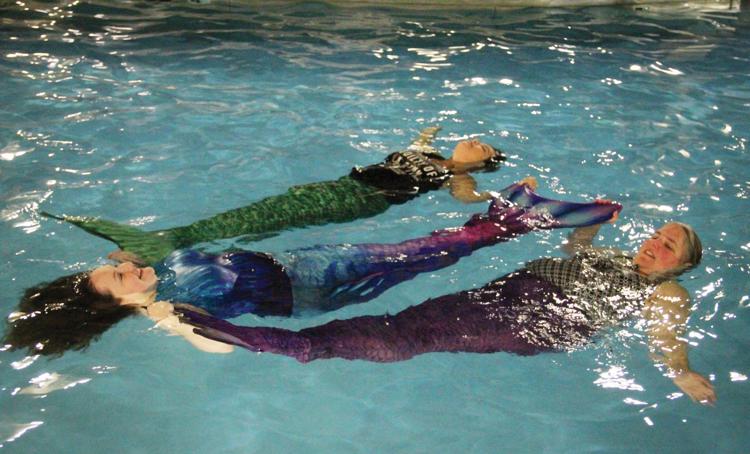 During this year's events, attendees had the opportunity to attend six classes, feast in the 'Great Hall', study in a 'Common Room', take the Basic Advancement Test in the 'Great Hall', attend a hostly ball, send owl letters delivered by 'owls' at evening banquets, and live fully immersed in the wizarding world for "four magical day".
Professors and classes included Prof. Albert Wilfred Omnibus Dumblewort (headmaster), Prof. Margaret McClanahan (transfiguration), Prof. Saverin Snape (potions), Prof. Delphi Trulong (divinations), Prof. Rosalind Verite Douteux (defense against dark arts), Prof. Mortimer Specs (history of magic), Prof. Pummery Sprig (herbology) and Prof. Thelonius Bartelby Dagonheart (defense against dark arts).
Attendees had the opportunity to be 'sorted' into different houses, much like in the Harry Potter books themselves, and the houses included the House Rufflescrubb, House Hootenclaw, House Vesperion and House Draconius.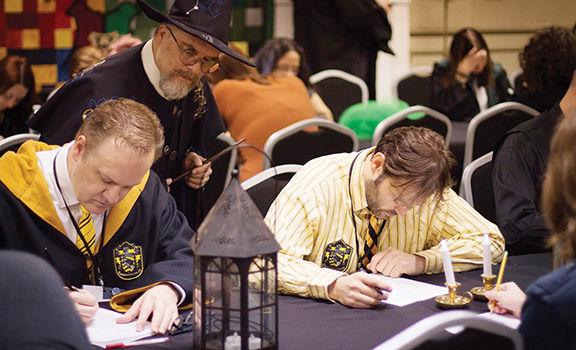 Extracurricular activities during the event included wand dueling, toad choir, snitch pitch (a version of 'Muggle ping-pong), and mermaid club.
Regan Wann, of Eminence, serves as president of  the seven members on the Hoggstowne board as well as one of the characters during the event, explained their intention.
"We are a bunch of Harry Potter fans that wanted to keep the magic going and we kind of wanted to do a full immersion experience and we didn't want to get into trouble or violate any copyright or anything like that," she said. "We just really wanted to have the experience of what it might be like to go to a wizarding school.
"Basically everyone comes to the event and we run it like the school. So you come to opening night and we have a feast and if there is anyone that needs to be sorted which is a thing that happens in the books and stuff then we sort you. Our houses are different. We are an American school so our schools are different," she said. "We have classes for two days, extracurricular activities and sports you can play, and then each night we have a group feast. We always have some sort of mystery subplot going on that happens behind the scenes that attendees can be figuring out as we go and then on the last night the mystery gets solved and we have a big feast and then we have a dance."
The attendees came from all over, but mostly from Kentucky.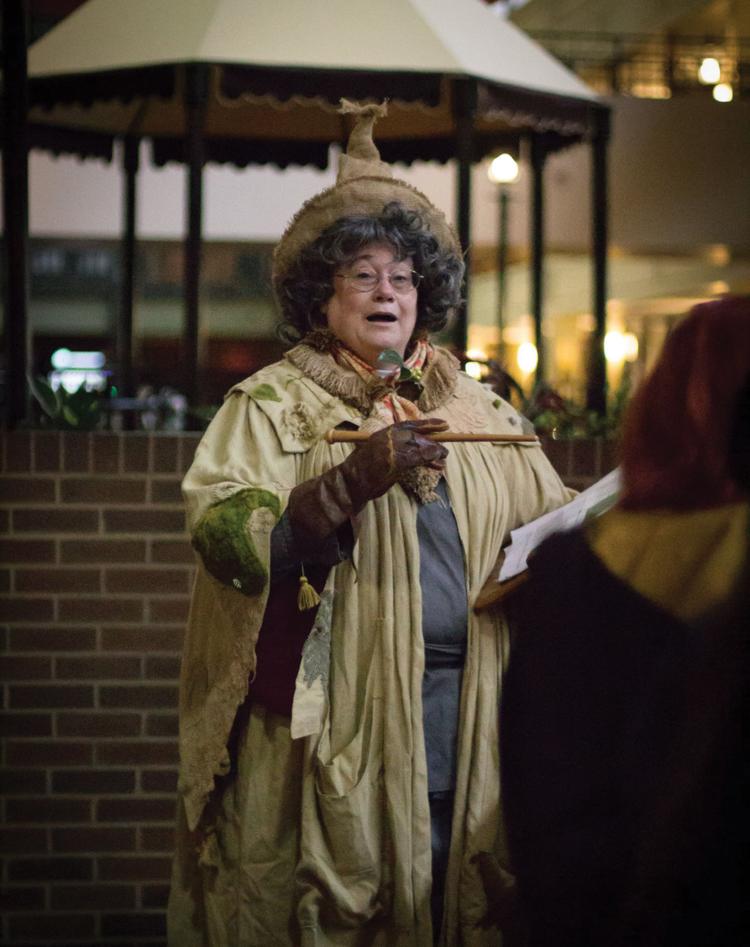 "Most of us are Kentucky," she said. "The board members are from Kentucky and Ohio, but people come from all over the country. At the event we just had in Paintsville I think the furthest person was from Winnipeg, but we also had people from New Hampshire and Connecticut."
According to Wann, a total of 90 people attended the event, with 65 people attending all four days.
When asked what drew the event to Paintsville, Wann said, "My job for the state had me traveling all over the state and I happened to be put up in the Paintsville Ramada. I walked in and thought 'Oh my God, this is perfect' because of the spiral staircases and the lanterns and the cobbles. So after that trip I had to come back for work several more times and each time thought 'this is it.'"
She boasted that the hotel was more than accommodating.
"The entire staff there was nothing but wonderful. Half of the staff came to the ball on the last night," she said. "It was very great. I think we will end up doing another event again and it will be very hard not to come back to Paintsville, as well as we were treated and as excited as people got. It was a very positive experience."