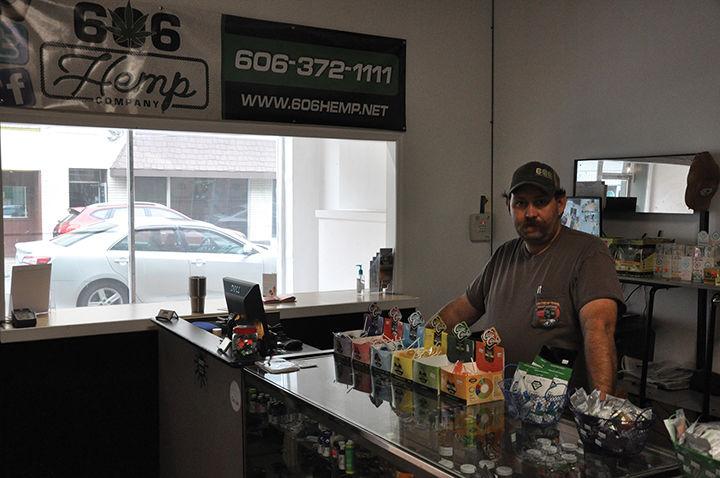 Asked how he came to open 606 Hemp on Main Street in Paintsville, owner Calvin Daniels, a firefighter paramedic with 21 years of experience, speaks first very freely about the post-traumatic stress disorder and anxiety that the job left him. Compounding those problems were injuries and long hours; Daniels pauses here to explain that many departments are experiencing a shortage of trained first responders.
"The fatigue makes the anxiety worse," Daniels said. "I was on a lot of prescription medicine for the anxiety and PTSD and all that."
Daniels said he transitioned to using products containing CBD. The chemical, cannabidiol, is now widely available in products in stores around the country, and is one of the two main chemicals derived from the cannabis plant. The other chemical, THC, or tetrahydrocannabinol, is a crystalline compound with psychoactive effects, the chemical responsible for getting "high." CBD, on the other hand, instead has no psychoactive side effects and instead is touted by many for its pain relieving and anxiety mitigating benefits.
Daniels said the products he carries come with documentation on their authenticity, proving that they have been treated to contain CBD and contain only extremely minute trace amounts of THC at most. The shop also has its own line of 606 Hemp products from hemp growers and processors within Kentucky.
"They formulate our products to our specifications," Daniels said. "That way we can guarantee that our products are as Eastern Kentucky as we are. Even the labels are printed in Lexington and they're bottled in Lexington and London."
Daniels said the terpenes, another class of chemicals in the cannabis plant responsible for its different scents, have been demonstrated to have other effects. Some terpenes, when isolated, can even produce counteractive effects, with some being beneficial as a sleep aid while others can be used for boosting energy.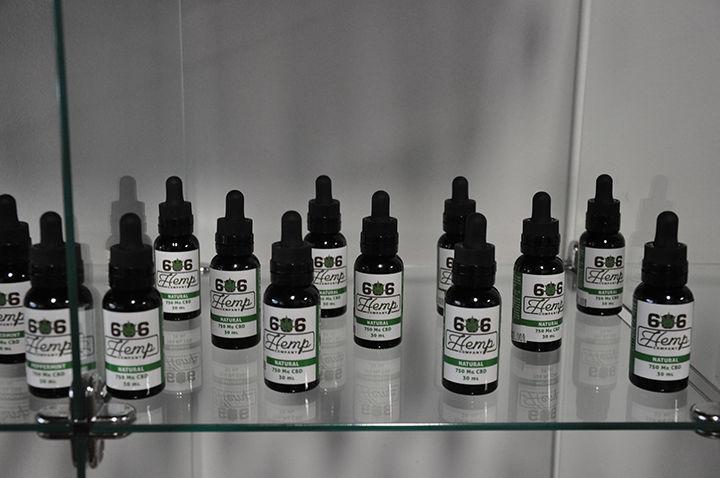 It all comes back to one of the biggest benefits to having a store like 606 Hemp on Main Street: Having a store in town with an educated staff who can guide shoppers to products that are beneficial for them.
For more information, find 606 Hemp on Facebook or call, (606) 372-1111.