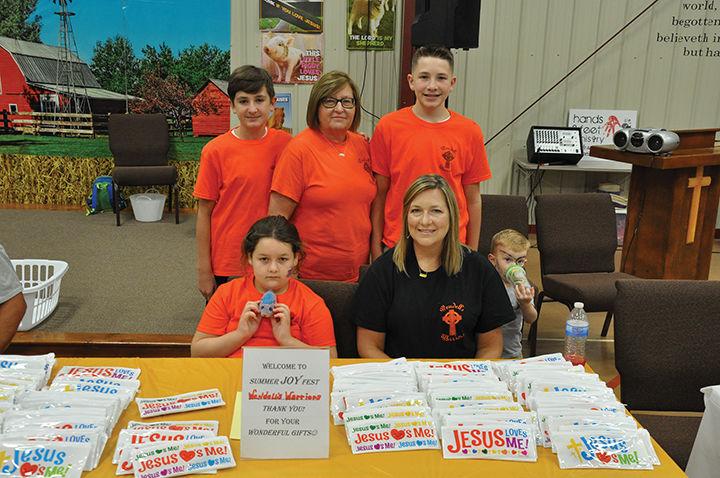 The gymnasium beside the Staffordsville Freewill Baptist Church was at capacity Saturday for Hands and Feet Ministry's Summer Joyfest.
The event matches children, based on need and selected by directors of family resource youth service centers across Johnson County and Paintsville Independent schools, with new shoes in their size, as well as socks, school supplies, hygiene items, food and more.
Countywide, more than 300 children were on the list for the event, and those unable to attend will be getting their shoes and other supplies through the school resource directors.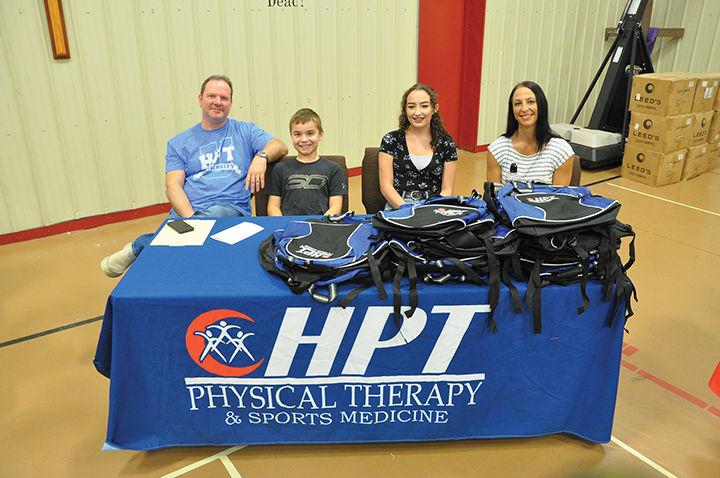 Putting on an event of this scale would not be possible without the donations of the community.
"There are seven churches represented here today, and numerous businesses and individual donors," Hands and Feet director Berniece Cunagin said.
Cunagin and Shauna Patton with Johnson County Schools both stressed the important role the resource centers play in Hands and Feet Ministry's events.
"Staffordsville is just the hub of the wheel," Cunagin said. "If you know a child in need, contact the resource directors. They're wonderful to work with."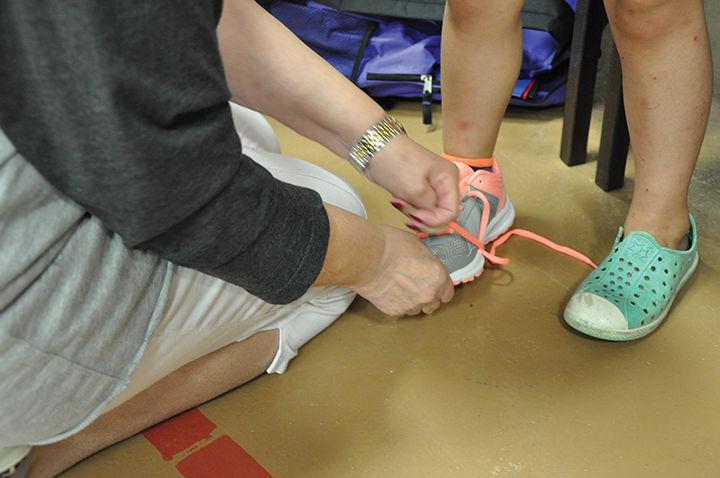 Patton said the resource directors are also an excellent point of contact for those seeking to help, as they know the needs of the children in their schools.
For more information on Hands and Feet Ministry or to get involved, find them on Facebook.