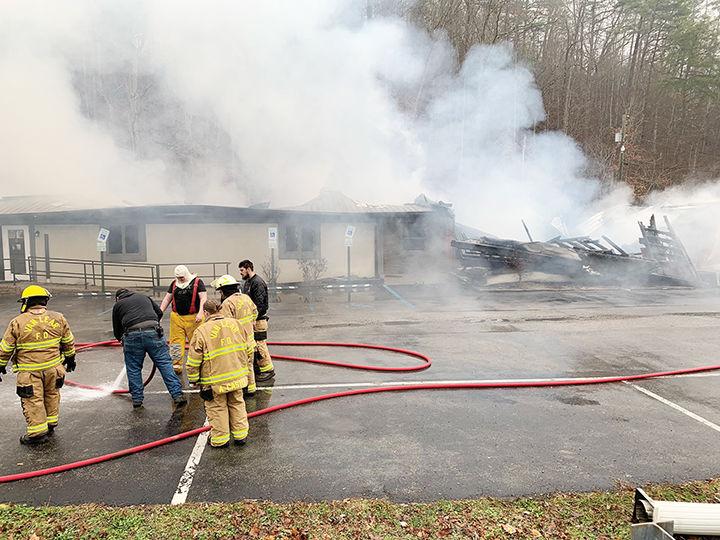 A fire broke out at the Recovery Center on Ky. 321 in Johnson County during the early morning hours of Wednesday, Jan. 15.
Fire crews told Della Lucas, the coordinator of the center, that the building is "a total loss".
"It started back there on the deck," Lucas said, which is the exact location a previous, likely intentional fire started eight months prior to Wednesday's event.
According to West Van Lear Fire Department Chief Ronnie Robinson, he was driving past the center on his way to work just before 4 a.m., when he noticed the flames.
Along with the West Van Lear Fire Department, W.R. Castle and Rockhouse Fire Departments responded to the blaze and the Johnson County Sheriff's Office was on the scene to assist with traffic.
Recovery Center of Paintsville patients are being asked to contact their offices in Jackson and Hazard until they are able to relocate.
"We will relocate. We're looking at another building right now," said Lucas.
The cause of the fire is still under investigation.