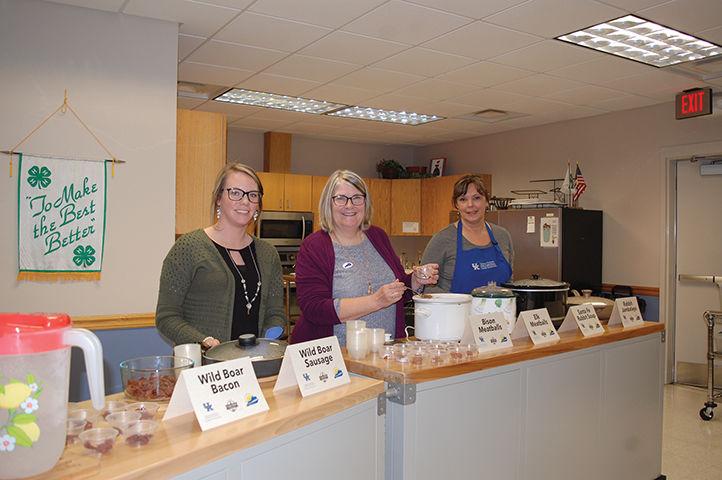 The Johnson County Cooperative Extension Office hosted a Cook Wild Kentucky event during the evening of Tuesday, Nov. 5. Attended by just under 30 adults and children alike, the free event aimed to educate the public on cooking wild game, focusing on nutritious recipes and expanding on knowledge that many avid members of the hunting community already possess.
Led by Boyd County Agriculture and Natural Resources Agent Lyndall Hall, attendees enjoyed a live presentation and demonstration on how to prepare wild game. Hall gave tips on the preparation of a variety of wild game and demonstrated one of many ways to prepare wild quail.
After the demonstration, attendees enjoyed heaping samples of Elk Meatballs, Bison Meatballs, Wild Boar Bacon, Wild Boar Jalapeño Cheddar Sausage, Santa Fe Rabbit Soup, Rabbit Jambalaya, Oven Baked Frog Legs, Sautéed Frog Legs, Stuffed Pheasant, Grilled Quail and Roasted Duck. Helping to prepare the various dishes were Elaine Burton, Karen Salyer and Sabrina Hayden.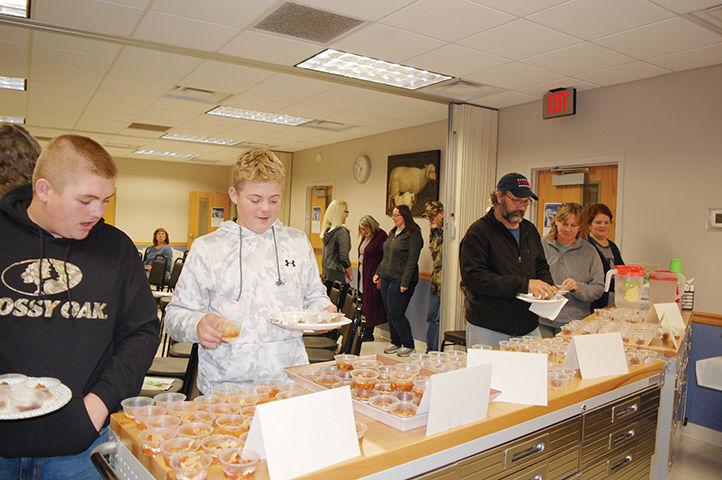 Brenda Cockerham of the Johnson County Cooperative Extension Office thanked all of those involved in the event.
If you are interested in obtaining wild game recipes or have questions about Tuesday's event, call the Johnson County Cooperative Extension Office at, (606) 789- 8108.