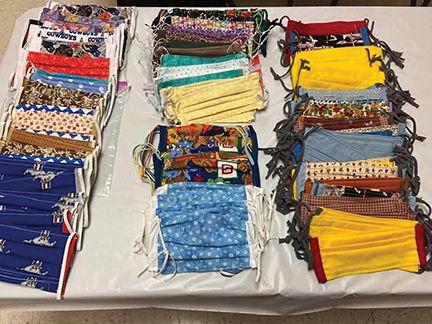 The Johnson County Extension Homemakers (JCEH), a local organization that is part of the Kentucky Extension Homemakers Association, has donated a large number of homemade facemasks to various healthcare organizations, both within Johnson County and beyond.
According to Brenda Cockerham of the JCEH, 296 facemasks had been donated as of Saturday, April 18 to organizations like Paul B Hall Regional Medical Center, the Johnson County Health Department, the UK Kentucky Children's Hospital and Mountain Manor of Paintsville.
Cockerham noted that the project involved many volunteers, several of which desired to remain silent partners behind the scene.
The Johnson County Health Department spoke out about the good deed on Facebook in a post that stated, "Thank you Brenda Cockerham and Johnson County Homemakers for making facemasks for our staff. We sure appreciate your efforts. Thank you for making Johnson County safer."