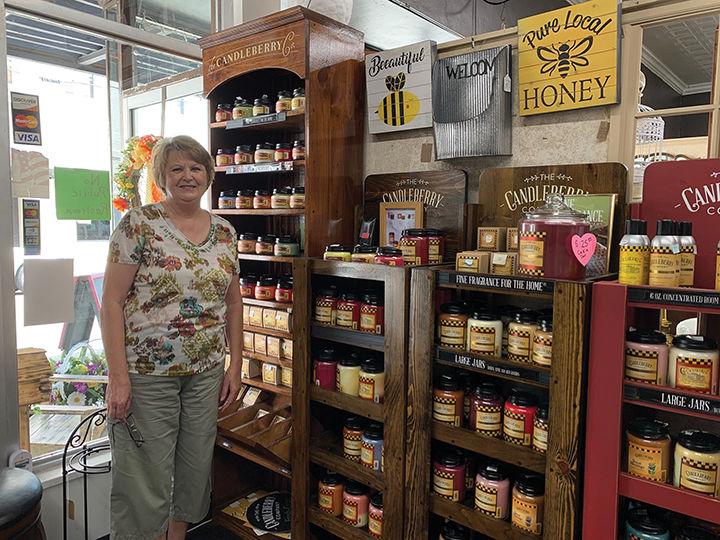 As restrictions set in place to slow the spread of COVID-19 are being lifted across the state, small businesses in downtown Paintsville are opening their doors for shopping and dining to the delight of their owners. Community staples such as The CoffeeHouse, Peddlers Home Decor and More and Prime Diner and Grill are slowly returning to a sense of normalcy after managing to stay afloat during a global pandemic.
Kyle Melvin, owner and barista of The CoffeeHouse, had only owned his business for a few months when the coronavirus crisis forced him to close his doors to the public.
"When I bought this coffee shop of my dreams, like everyone else, I had no idea a pandemic was beyond the horizon," said Melvin. "As it settled in on us, it was certainly discouraging to process such an obstacle so early on being in the business world. There were certainly days I questioned what I had gotten myself into, but realized soon enough that this too would be what I made of it. I could let it destroy me and create a void in the community if The CoffeeHouse failed during this, or I could fight for the product of my hands and this staple of the community. I also refused to allow especially younger people to have more reason to lose hope in what hard work and some heart can give you in life."
Melvin noted that a positive attitude was one way he overcame the obstacles he faced and that his customers and God play a big role in his success.
"I am profoundly thankful to our customers who have been sincerely kind and in some of the most unexpected ways," Melvin said. "I am thankful to God and to our town for the success we continue to see. We are now back open to the public coming inside again and it's thrilling for us."
Although things are mostly back to normal at The CoffeeHouse, Melvin did state that he and his staff are sanitizing and cleaning frequently, have hand sanitizer set out in different places for the customers to use and will leave the door propped open "for fresh air".
Down the block, Keenan Powers, owner and head chef at Prime Diner and Grill, shared a similar experience with overcoming the restrictions placed on his business.
"I mean who doesn't love a good global pandemic a year into business," Powers joked. "Honestly it was beyond stressful. This has been a dream of mine for a very long time that we've fought greatly to bring into reality and after everything we'd been through in getting it going and thriving, to see that in jeopardy from something we had zero control over was shell shocking, to say the least."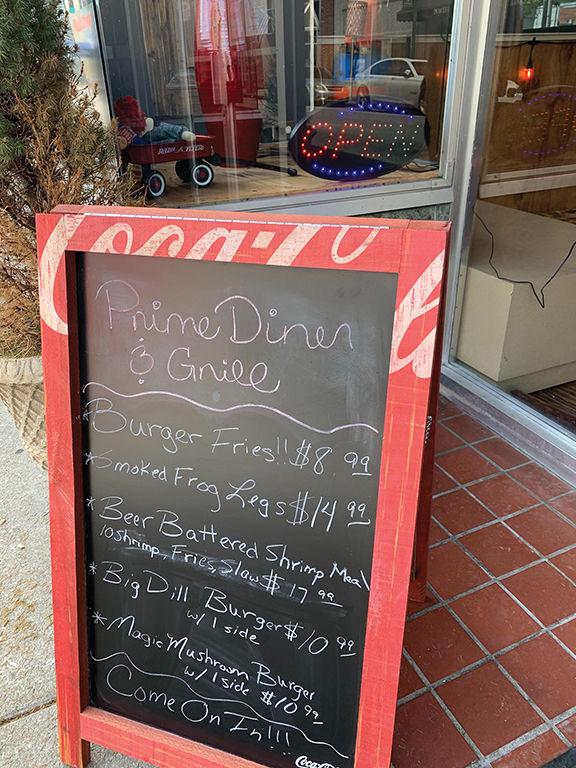 Powers noted that he was able to stay afloat by making some adjustments to his menu, with the help of friends, and "a hell of a customer base".
"We're beyond excited to have everyone coming back in to see us and being able to actual put these meals on plates again," he said.
While the doors to Prime are now open, seating capacity will be limited at the recommendation of the state and sanitization practices will be heavily implemented.
"We've began the process of a quick screening on morning arrival of our employees and ourselves," said Powers. "Just a simple temp check log, clean gloves, masks and, just to make sure everyone working is in good health, we have also begun the process of sanitizing any boxes we receive from our distributors before they're opened and put up on the shelves."
Next door, Debbie Johnson, owner of Peddlers Home Decor and More, is reveling at the chance to open her doors to antique-seekers near and far once more.
According to Johnson, the 28 vendors who utilize Peddlers for business suffered greatly through the pandemic.
"We try to maintain a family atmosphere and support each other," said Johnson. "We only lost one vendor as a result of mandatory closure. Honestly, I was disappointed to be considered nonessential."
Johnson stated that she was able to continue business with curb service and by appointment only. She expressed relief that restrictions are being lifted.
"We are very excited to be open," she said. "We certainly missed seeing our customers. We will continue social distancing and have hand sanitizing stations. We are maintaining regular hours, Monday through Friday from 10:30 a.m. to 5:30 p.m. and Saturdays from 10:30 a.m. to 4 p.m."