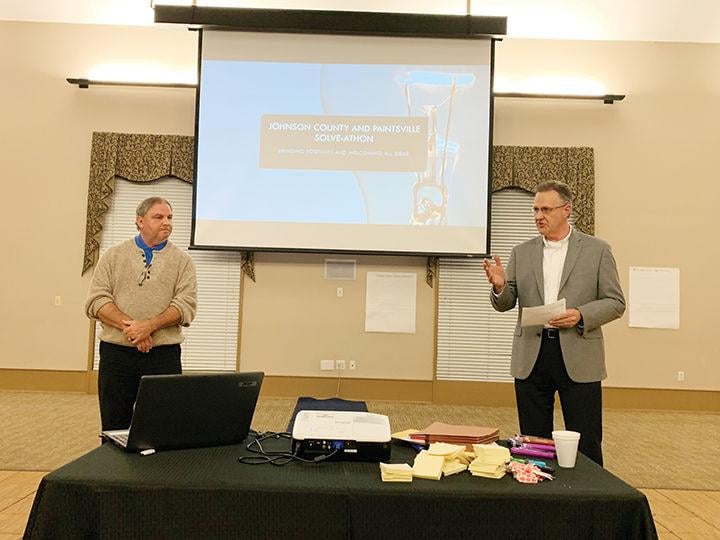 More than 90 community members responded this week to a call from Paintsville Mayor Bill Mike Runyon and Johnson County Judge-Executive Mark McKenzie to voice their opinions on the future of the community.
On the evening of Monday, Nov. 25, Runyon and McKenzie hosted a Community Listening Session at the Country Music Highway Museum as part of the development of a Community Strategic Plan.
The plan, which is a grant program that was identified by Community Development Coordinator Regina McClure, was applied for in partnership by the City of Paintsville and Johnson County. According to McKenzie, this $10,000 grant with a 20 percent match will allow the community to decide upon and develop a plan to improve the area in a multifaceted way.
"The community strategic plan covers so many areas, as you all saw in the survey," said McKenzie. "This isn't just about any one particular area, so don't think it's designed to target one area of the community. A community strategic plan is something that will help give us direction as we plan but will also support economic development, because as you recruit people to come to this community, they want to know what your community is like and where your community is headed. It's one thing to recruit them here for jobs, but its good for them to know here's where we are in these areas- tourism, healthcare, recreation, all those things. It's important for them to see that we think enough ahead to plan for that."
McKenzie said it will also help with grants.
"When you go out and make the case for why someone should provide funding to our community, it has to weigh in the fact that this community is focused and they know where they want to go," he said.
The process of developing such a plan consists of four stages. First a steering committee is established and then all members the community are asked to individually complete an online survey regarding the areas on which the community ought to improve. The third phase of the process focuses on the Community Listening Sessions, followed by the final creation of a plan.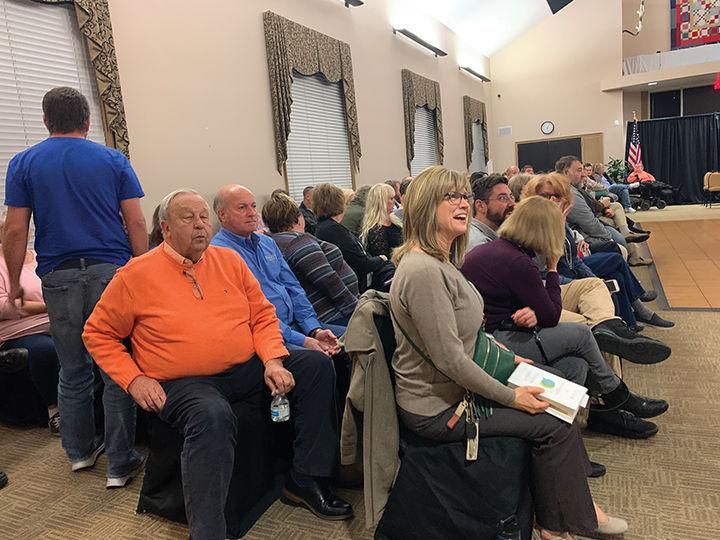 This process was highlighted during the event in a brief presentation by Allison Davis, Ph.D., professor with the University of Kentucky's Department of Agricultural Economics. Davis was hired through the grant program to serve as a consultant for the plan.
Davis explained that 1,200 surveys were taken by members of the community and, surprisingly, the majority of those who responded were those of the age of "working-class families".
"The group who responded the most is traditionally, what I understand, is the group that responds the least," Davis said.
The survey addressed areas of environmental issues, downtown development issues, recreational and tourism issues, economic development issues, housing issues, health issues and more.
After the presentation concluded, Davis divided the 92 community members in the room into small group where they brainstormed ideas on how to improve these areas immediately at no cost, as well as in the future for $5000.
According to Regina McClure, another Community Listening Session will be held Dec. 16.