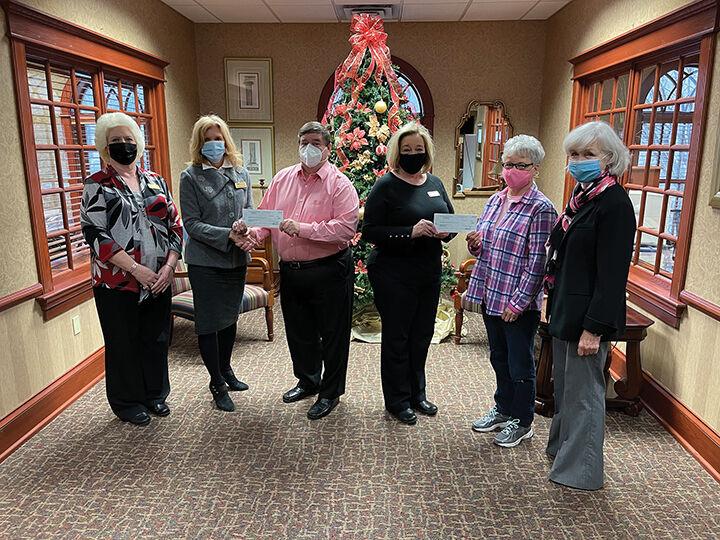 City National Bank donated two checks Monday, Jan. 11, to Highland Church of Christ and the Paintsville First Church of God to help with their food pantry endeavors, a total donation of $2,550 that Pastor Dan Heaberlin said would help feed up to 125 families for two weeks.
"It costs us nine dollars to give people food for a week," Heaberlin said, doing some math to figure up how much the donation would cover. "So, we can help 125 families with food for two weeks. That's a lot."
Heaberlin and Phyllis Daniels, a representative from the Highland Church of Christ said they were both very thankful for the help and the impact it would have.
"We're very thankful," Daniels said.
Theresa Hall, Branch Manager at the 9th Street location of City National Bank, said she was happy to help in any way she could, and Debbie Hackworth, a personal banker who was representing the Ky. 321 location in place of Branch Manager Lisa Deskins, echoed those sentiments.
"We're glad to help in any way we can," Hall said. "We donate to (Heaberlin's) church yearly. It feels great. We feel good to give back to the community."
Connie Bays, a commercial lender at City National Bank, said that this was a yearly occurrence and that the bank would present a donation again next year.
"Each year, we try to give back to a certain charity," Bays said. "We'll have another at the end of 2021."