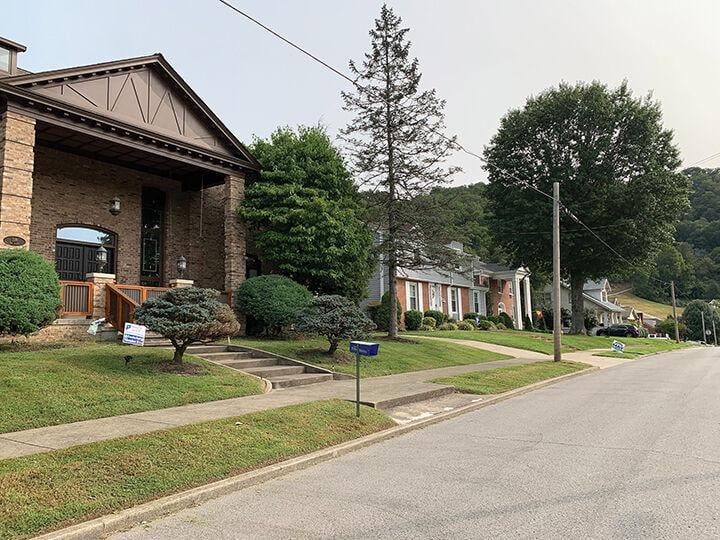 Despite warnings by Paintsville Mayor Bill Mike Runyon that they were making a "big mistake," the Paintsville City Council shot down a proposed property tax rate increase at its September 14 meeting.
There were heated exchanges as the council discussed the proposed increase for 2020. Runyon compared his suggested rate of .215 percent to the previous rate of 0.196 percent, "In other words, if you own a $100,000 piece of property, your taxes would go up $19 a year. If you own a $50,000 piece of property, it would go up $9.50 a year. Not a month, but a year."
Council member Rick Preston was the first to object, stating, "I recommend that we keep it at the current rate."
Council member Tim Hall disagreed with Preston, recommending the proposed increase.
Council member Sara Blair was quick to interject, seconding the motion made by Preston turning down the proposal.
After a roll call vote, four of the six council members, Preston, Blair, Brandon May and Roger 'Bo' Belcher, voted against the proposed rate increase.
"It will remain at 0.196," stated Runyon before explaining to council members that they had already passed a budget with the proposed new tax rate taken into account.
"You're going to have to amend the budget and you're going to have to take away the city's raises that we gave to employees," he said. "Those will have to come away and you'll have to amend your budget to see fit, because now there will be no money in your budget for those raises. I do want you to understand that."
"I do hate that," responded Blair. "But I've been on here for eight years and we've never raised it. I know that's a long time to go without raises, but right now, with the way things are, when we need it the most, I think it's a really bad idea."
Council member David VanHoose was swift to interject, speaking over Blair to state, "That's even more reason to do it because you're not making any money. You're looking at a police department that's been depleted. It's hard to hire people. Fire — you know what the ambulance and fire and rescue is, I mean… it is what it is."
Runyon agreed with VanHoose, stating, "I will say from a mayoral standpoint — that was a big mistake. So, we can just go from there, stay at 0.196 percent like it was before, but you will have to amend the budget and you will have to take away city employee raises. I do want you to understand that."
Blair then attempted to make a motion to go ahead and amend the budget and "reset" the tax rate, but was shot down by Runyon who explained, "You don't amend the budget until you sit down and go back and look at the numbers."
"In other words," Runyon concluded, "Not only do your raises come off, there will be some other items that will have to come off the budget as well."
Council members sat in silence as Runyon moved forward with the meeting agenda.