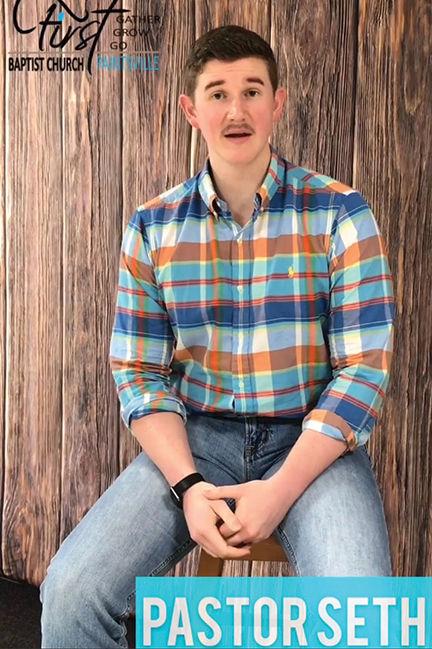 With the ongoing COVID-19 crisis keeping communities across the state from being able to have church services in person, many are utilizing the internet and social media to continue worship as usual. Churches across Johnson County have been offering Sunday services online and innovating drive-in style services to accommodate the religious community.
Pastor Amy Chapman of Mayo Memorial United Methodist Church has been streaming full church services on platforms like YouTube. Her congregation has also been offering youth group meetings via Zoom and serving free lunches along with Paintsville Independent Schools to community members. Members of her congregation have also utilized Facebook livestreams to read Bible stories to children and Chapman's sermons can be seen both within the church itself and at aesthetic locations such as by waterfalls surrounding Paintsville Lake. Chapman has even livestreamed her family singing in praise and offering prayer at Aldersgate Camp and Retreat Center on Facebook and in her home in Flat Gap.
"Our church leaders decided two weeks ago upon recommendation from Gov. (Andy) Beshear that we would follow the social distancing guidelines so that we could show our support and care for our members and better love our neighbors," Chapman said. "It has been a difficult decision, but we have had wonderful participation in our church with online worship and discipleship. It has strengthened our community and our Christian faith. Sunday morning, many of our church members drove and parked at the church to hear the bells ringing at 10 a.m., in solidarity with Kentucky churches to remind our communities that God is with us."
Chapman noted that Fr. Marc Bentley of St. Michael Catholic Church has been offering mass online and have been participating in handing out free lunches, along with Paintsville First Baptist Church. She also stated that the First Church of God was participating in social distancing efforts, stating, "I was at the Twelve Baskets Food Pantry at the First Church of God this afternoon and they had a drive up system in place, which is great."
First Baptist Church of Paintsville has also innovated ways to serve their congregation through this crisis. Pastor Seth Carter and other members of the church have utilized Facebook livestreams for worship, broadcasting services on the radio and meeting on Zoom for Bible study. They have also participated with Paintsville Independent Schools in providing free lunches to the community.
"My biggest motivation for continuing now with online worship has been to keep feeding our people the Word of God," Carter said. "I know that we can't be physically connected right now, but thankfully, through the use of technology, we can still be spiritually connected."
Carter said the methods the church has begun using in response to the social distancing guidelines are not ideal but, there is a positive side.
"The experience so far has been really good," he said. "Certainly, it's different from what we're used to and it's definitely not what we prefer. But in the end, it's been a really good experience to get us out of our comfort zone and more dependent on the Lord during a time like this. It's also made us long to be together more than ever."