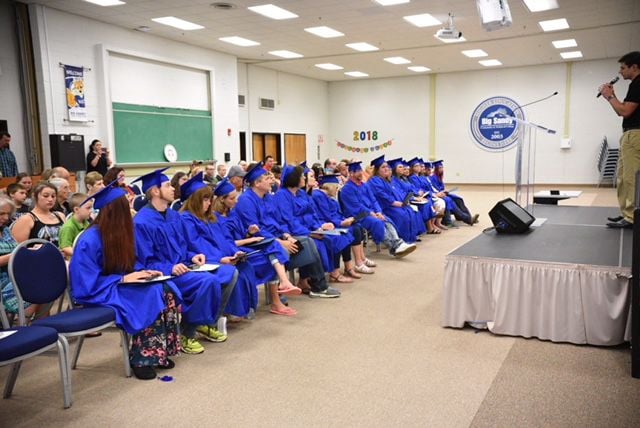 The Adult Education program at the Big Sandy Community and Technical College's Mayo Campus in Paintsville hosted a graduation ceremony for 16 recent graduates of the GED program Tuesday, including performances by the Big Sandy Singers and words from guest speakers.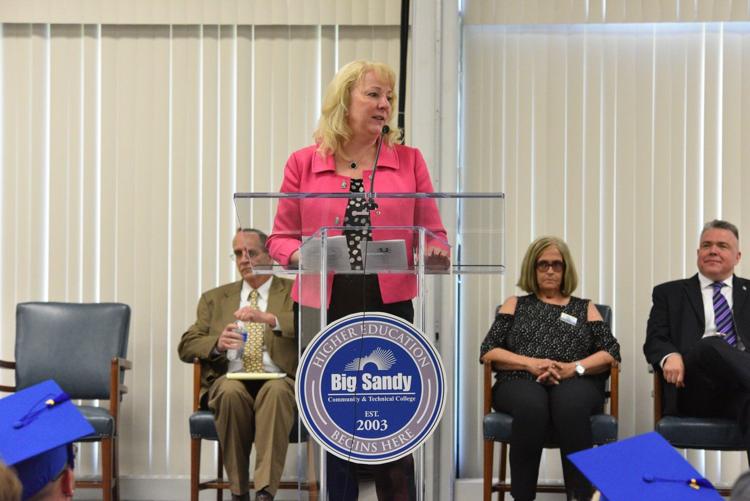 The program opened with a foreword and welcome from Dr. Sherry Zylka, president and CEO of BSCTC, followed by a performance from the Big Sandy Singers and another guest speaker, Cliff Latta. 
Latta is an engineer from Prestonsburg who spoke about his journey from being a GED recipient himself to attending Virginia Tech, where he eventually received his diploma in engineering. After Latta's speech, a poem was read by Virginia Jones and another musical performance by the Big Sandy Singers set the stage for the presentation of certificates from Adult Education Director Dr. Jennifer Leedy.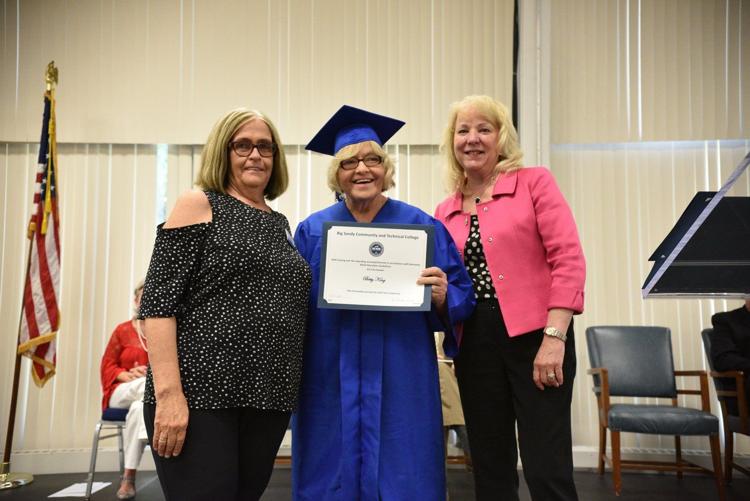 GED diplomas were presented to 16 individuals, including Amber Barwick, Darren Booth, Kristie Dixon, Antonia Farias, Rhonda Gallion, Beverly Gunnels, Jessie Hackworth, Clayton Jump, Betty Jane King, Heather Martin, Mary Maynard, Robert Meek, Stephanie Meek, Tabitha Nichols, Charlie Ratliff, and Josie Woodrum.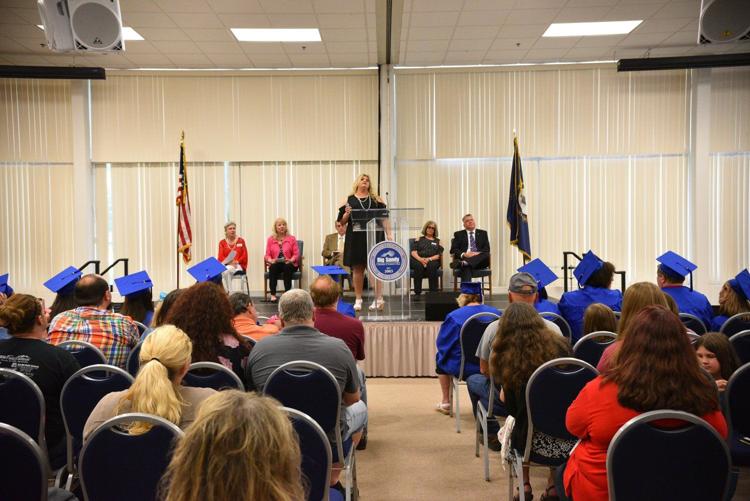 Leedy said she was excited to see her students succeed and wanted to offer her thanks to the Paintsville Rotary Club, who funds many of the students' participation in the program.
"I love my students and my job as both adult education director and assistant professor at BSCTC," Leedy said. "Seeing my students succeed means the world to me and I still keep up with my former students who completed the program with us 20 years ago. Many of those students are my friends on social media and in real life.
"We especially want to thank Anthony Skeans and the Paintsville Rotary Club for their help in securing funds to pay for these students' participation and success in the program," she continued.
Graduates plans vary, but many plan to continue on to a college education, including Betty King, 66, of Staffordsville, who walked across the stage and received her diploma Tuesday. 
"A lot of people my age would just think life is over and why worry about it now," King said. "But, I don't think that way. I feel good to have done this and I'm going to take some college classes now."
If you are interested in entering into the BSCTC Adult Education program, or for more information, contact Leedy by phone at, (606) 788-2827, or Administrative Assistant Stephanie Bunyard at, (606) 788-2887.