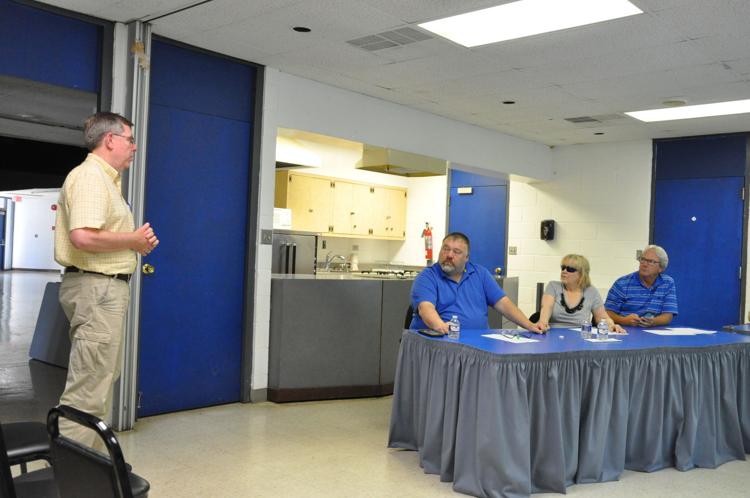 The Paintsville City Council's regular meeting Monday included two agencies requesting additional funds and a city department seeking consent to pursue a Kentucky Infrastructure Authority loan.
Paintsville Utilities general manager Bob Pack said the utilities board is hoping to move forward with improvements to the water system, and has approved, pending the city's authorization, pursuing a $2.01 million KIA loan to do so. 
Pack said he is "95 percent sure" the utility can obtain and pay the loan without raising rates to pay for it. The council voted to allow Paintsville Utilities to proceed with the application.
Lisa Trusty-Roberts with the Johnson County Animal Shelter addressed the council as a member of the public, saying she hoped the council could increase its funding of the shelter. 
Trusty-Roberts said the shelter's $98,000 annual operating costs are currently met by $21,000 from the Johnson County Fiscal Court, $6,000 from the City of Paintsville and the remaining $70,000 sought from donations. She asked the council to consider upping their monthly contribution from $500 to $700, which would bring their annual contribution up to $8,400.
Trusty-Roberts said the shelter is currently near maximum capacity, with over 50 dogs and 80 cats.
Jill Stafford and Lisa Howard with Paintsville Main Street also addressed the council, updating them on the work the department has done for city decorations, putting on a successful 2018 Spring Fling event, and preparing to host the 2019 Main Street Conference.
Stafford said the department's coffers are currently tapped out, and they hoped the city could consider temporarily boosting their current $1,250 monthly contribution by $1,000, until the department has its finances in order. Stafford said the department is facing a steep learning curve in the absence of director Bonnie Porter, who continues battling health issues. 
To both Main Street and the animal shelter, the city council explained that they had only recently finalized and adopted the budget for the 2018-2019 fiscal year, and would need time to "crunch the numbers" to see what funding could be made available for them.