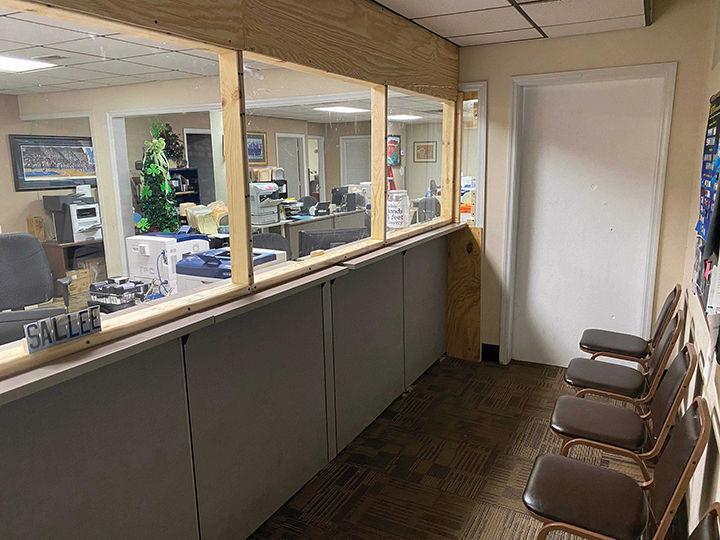 The Johnson County Clerk's office has instituted changes in response to concerns over the coronavirus COVID-19.
"As the CDC and other health organizations caution the public over gathering in public spaces, the Johnson County Clerk's Office would like to offer the public other options to access the office," said Johnson County Clerk Sallee Holbrook in a statement. There are many links to series at the clerk's office and you may email Sallee Holbrook at Sallee.holbrook@ky.gov."
The clerk's office is encouraging customers to use the following online options instead of visiting the office.
• Use the online renewal at www.drive.ky.gov. You will need a credit card to process this payment.
• Mail in the renewal to: Johnson County Clerk, 230 Ct St, Suite 124, Paintsville, KY 41240.
• Call the office at (606) 789-2557. You will need a credit card to process this payment, also.
"If you are paying with cash, you may come to our office at 230 Court St, Paintsville," Holbrook said. "Please look at the signage near the door before entering. Our goal is to keep you, our customer along with our employees, healthy."
The clerks' office records room will also be affected by the changes.
"Starting Tuesday, March 17, 2020, the deed room at the Johnson County Clerk's Office will be closed to the public," Holbrook said in the statement. "However, you will be able to record documents in the office. You may access our records on line temporarily by logging on to our software web site eCCLIX.com and log on by using the following user name and passwords: JohnsonPublic1, Public001; JohnsonPublic2, Public002; JohnsonPublic3, Public003; JohnsonPublic4, Public004; JohnsonPublic5, Public005. For any assistance with the webpage, you may contact them at cs@smllc.us.
"Customers who need to pay delinquent property taxes 2018 and prior may call our office at (606) 789-2557 and pay their bill over the phone using a credit card," the statement continued.
Voter registration updates may be performed online at, www.govoteky.com. You can also download a voter registration card from the Secretary of State website at, www.sos.ky.gov. If you need to contact the voter registration office, call, (606) 789-2557."