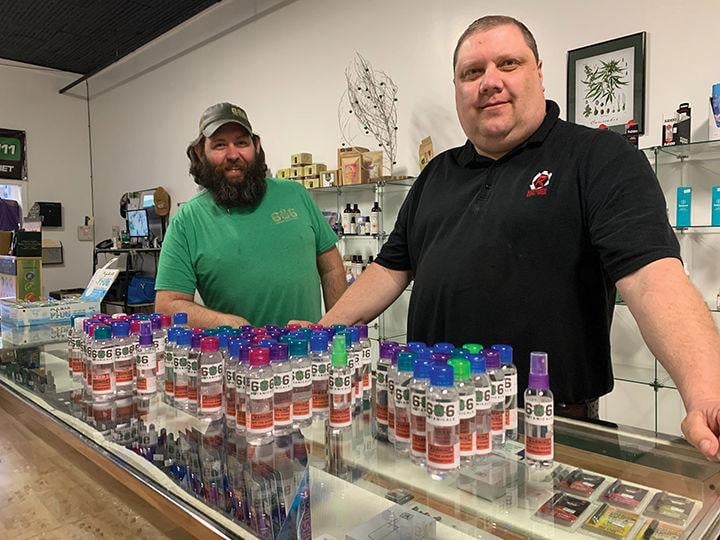 On March 31, a cooperative effort between the owner of 606 Hemp in Paintsville and representatives from Response Distributors of Kermit, West Virginia, yielded more than 100 bottles of hand sanitizer to be, in part, donated to first responders in the Johnson County community.
According to Calvin Daniels of 606 Hemp, the hand sanitizer will be given to all ambulance workers, firemen, police officers and other responders in Johnson County. The hand sanitizer will also be sold curbside to the public from the 606 Hemp store in order to help cover the cost of donations to first responders.
Billy Davis of Response Distributors reported that they had sold out within half an hour of advertising their product on March 31. Daniels said on April 3 that they are actively making more.
"We're both first responders," Davis said of the reason for the collaboration. "We're both firemen. We're just trying to help out people in our community."
The hand sanitizer follows the World Health Organization's formula and is scented with essential oils, Daniels said.
This is not the first time that the two businesses have joined forces to assist first responders. On Thursday, March 26 Daniels announced that they would be giving Response Energy Drinks to any and all on duty first responders and medical staff via curbside and delivery. He also offered juice to those uninterested in energy drinks.