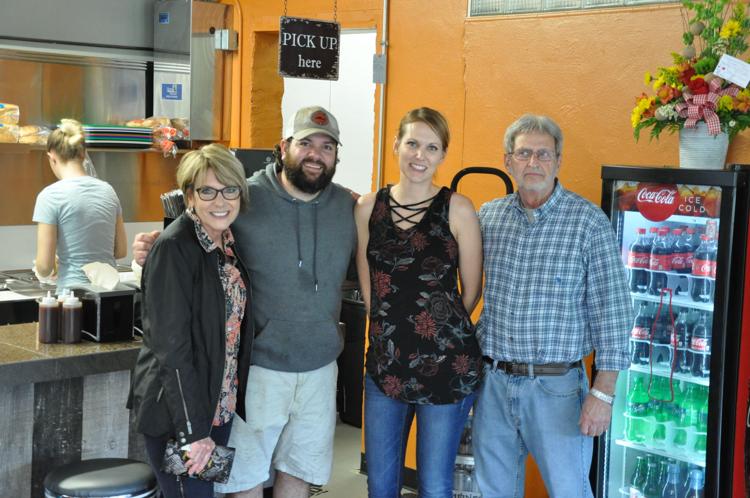 The doors are open and the meat is smokin'.
Smokin' Butts has operated as a catering service since 2016, but as of Thursday, proprietor David Castle has made their unique flavors available for lunch and dinner crowds who want to dine in or carry out.
Castle said that the opening this week of his family-run restaurant at the Paintsville Country Club has been an all-hands-on-deck affair, with his extended family and his wife's extended family all pitching in to help.
Without revealing any closely-guarded recipe secrets, Castle was able to say that one thing that helps set his barbecue apart.
"We use of an all-wood burning pit," Castle said. "A lot of other places depend on gas and other stuff, but we use all wood the entire way through. That's kind of unique to this area."
Castle said the restaurant is opening for a few days a week, with a menu focused on the foods that they know they can do best, including brisket, smoked turkey, pulled pork and ribs — and sides, including hand-cut fries.
Smokin' Butts is currently open Thursday through Sunday starting at 10:30 a.m. each day, and closing at 8 p.m. Thursday, 10 p.m. Friday and Saturday and 6 p.m. Sunday.
In the future, Castle said, the plan is to continue expanding the menu, expanding the operating hours, and soon, expanding to serve upstairs, including a full-service bar.
For more information or to arrange catering, call, (606) 264-4522.