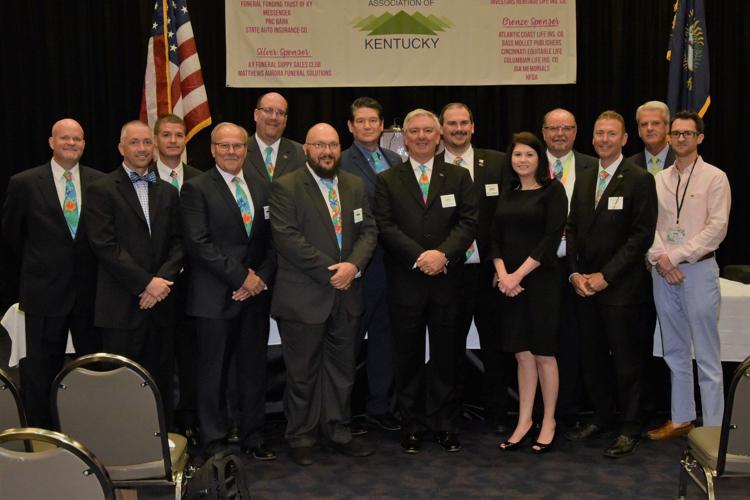 Rusty Preston of the Paintsville Funeral Home was sworn in as president-elect of the Funeral Directors Association of Kentucky at their 136th Annual Convention held at the Crowne Plaza Hotel and the Kentucky Exposition Center in Louisville June 5-7, 2018, according to a statement from the FDAK.
During this three-day meeting, 50-year-old firms and 50-year Kentucky licensed funeral directors were honored, as well as over 40 funeral directors from across the state received continuing education awards. There were over 75 exhibiting companies displaying in the Exhibit Hall and over 300 attended a Kentucky Luau on Wednesday evening.
Several educational seminars/presentations were offered, including a presentation on the opioid epidemic that has taken the country by storm and has truly hit home in the Commonwealth.