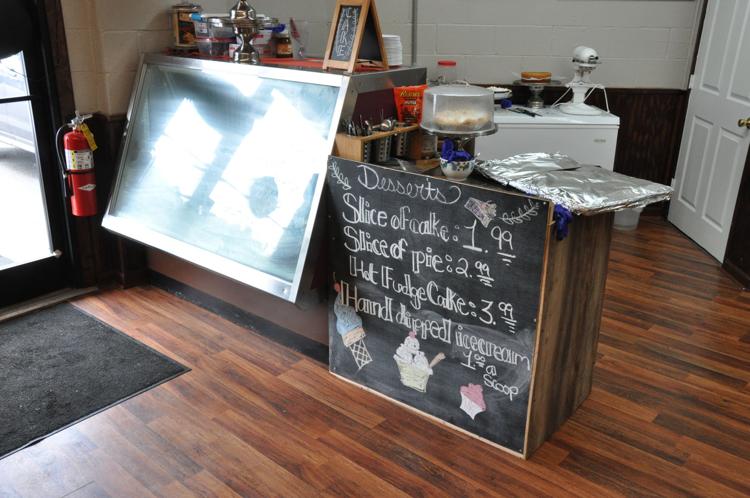 When Angie Gamble-Music closed up Angie's Cast Iron Grill at the Paintsville Country Club, it's possible that she did not know how much her cooking would be missed. If there was any uncertainty about it, the volume of business she's had since reopening on Broadway has cleared it up. 
"It's been like a family reunion," Gamble-Music said. "It really has. The support from the community has just been outstanding."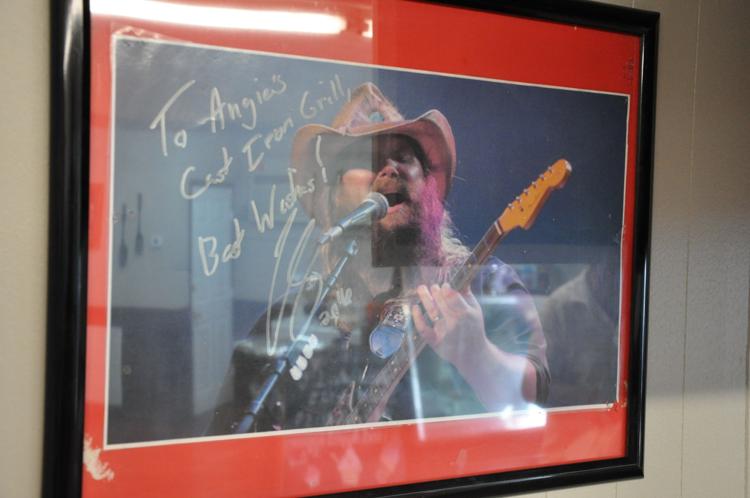 A sign in the dining room reads, "When a cupboard door shuts, a refrigerator door opens," a culinary take on the old adage about changes turning into new opportunities.
Gamble-Music said the new location is more in the heart of downtown Paintsville and offers more dining room space and parking for customers — a good thing, because since opening the doors July 20, that parking lot has stayed full. The secret to that success, she said, is relatively simple.
"I just think it's the family atmosphere," Gamble-Music said. "It's a Christian environment."
The message of Philippians 4:13 adorns the lobby and the menus — reminding Angie herself, whose husband is battling late-stage Alzheimer's, as well as her customers who is really in charge.
Her business model, too, is elegant: To serve good, Southern cooking to people at a reasonable price. She wants to leave other restaurants to serve the other little niches, while answering the market's demand for fried chicken, catfish, grilled diner-style burgers and homemade desserts.
"We try not to process anything, you know? We make our own cole slaw, we use real potatoes," Gamble-Music said. "We just want you to feel at home, like you're at the supper table with your family."
Gamble-Music said cooking had always been a hobby for her, and even while working two decades with a home healthcare company, she opened a catering business on the side that eventually grew into a restaurant. 
Now, she has 19 employees staffing the restaurant from 10 a.m. to 8 p.m. Monday-through Thursday and 10 a.m. to 9 p.m. Fridays. Despite a large demand, Gamble-Music said, she only opens the restaurant on the first Sunday of every month, for "Fellowship Sunday," with buffet-style dining.
Gamble-Music said her family — her parents, her sister, her nieces and others — are some of the biggest helpers.
"I couldn't do it without them," she said of the family and staff. "I don't mean to sound mushy, but it really is the truth. It takes everybody, and this is the most awesome group of people you could ever work with."