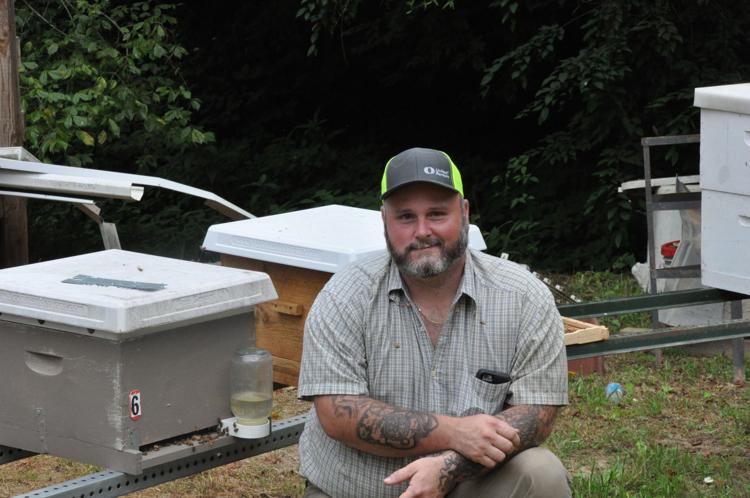 In the rolling hills of Williamsport, one man is doing everything he can to help some of nature's most important creatures. 
Jason Conley did not wake up one day and decide to call himself "the Bee Man." It's a title he's earned after making honeybees his life's work, and spending decades studying them and helping them thrive in Eastern Kentucky.
Conley is a third-generation apiarist, so he grew up around bees. Inspired by his grandfather and father, by age 12, he was working with the bees himself, and harvesting hives from trees in the area. Later on, he continued his bee education at Alabama A&M.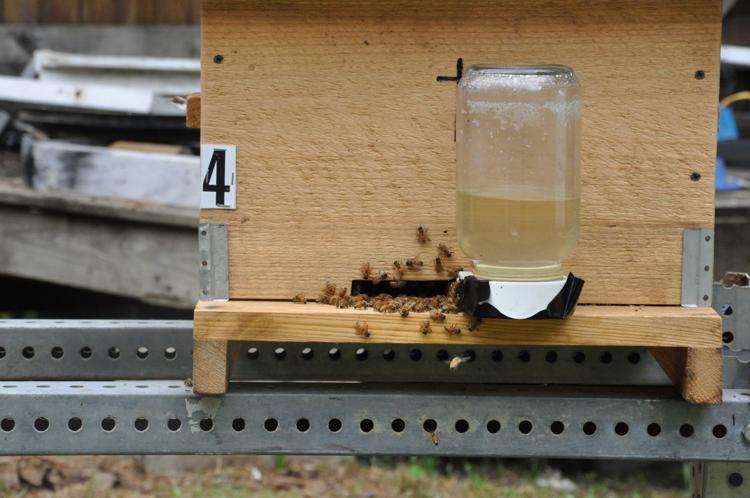 Conley keeps yards of bees in addition to boxed colonies that, for one reason or another, require closer attention or need help getting ready for winter.
One of those colonies, Conley said, is for the Dark German bee, an exceedingly rare find in this area outside of the Daniel Boone National Forest.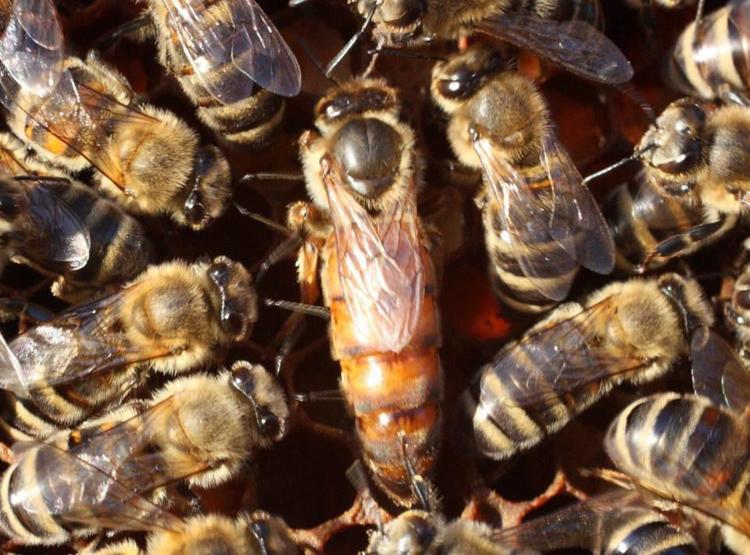 "I found those in an old house on the side of U.S. 23. They had no earthly business even being in this part of Kentucky. That was a one-in-a-million find for a beekeeper in this area," Conley said.
The Dark German, Conley said, is prized for its strength, longevity, and surprisingly gentle nature and reluctance to swarm. Conley is working to create new queens from this species to create additional colonies.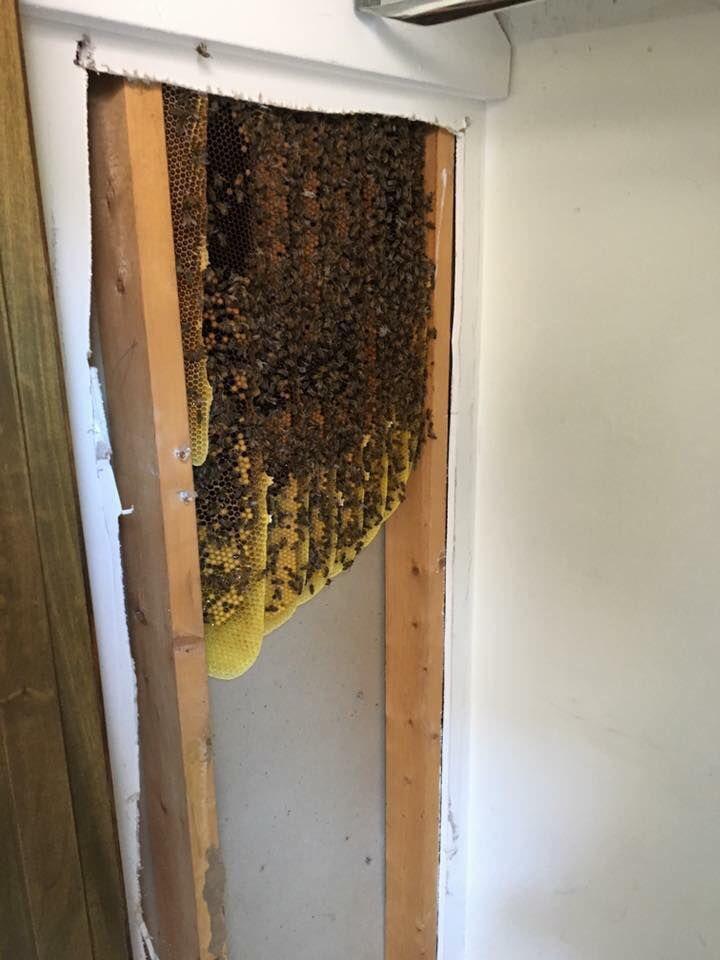 "You can smack their hive, try to get them mad, but they won't sting you," Conley said. "These other hives here, though, you lift the top off them and they'll eat you up."
While for most people, getting one bee sting is unusual and enough to ruin a whole day, for Conley, it's just part of the job. 
"I was making splits yesterday, got 25 stings up and down my arms," Conley said. "If I had a nickel for every time I've been stung since I was 12, I would be a billionaire."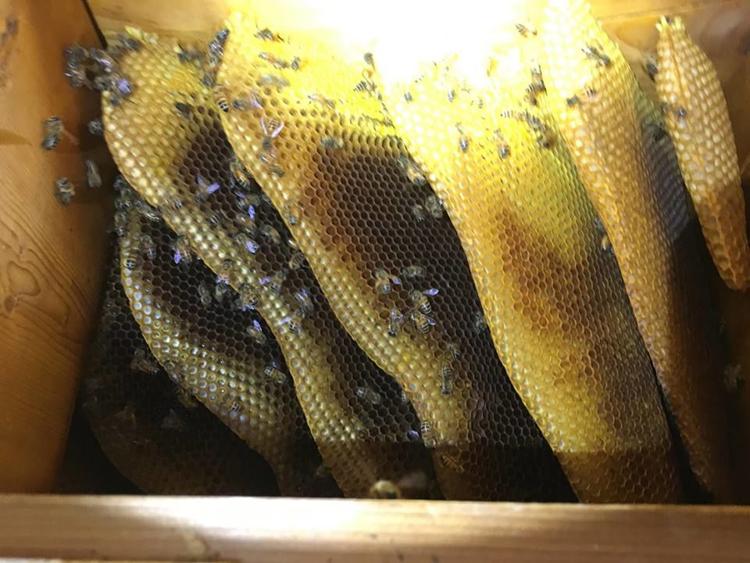 Conley said that for him, beekeeping is not living he makes for money, but a calling to protect a creature that is of paramount importance to agriculture and thereby the ability for the human race to feed itself. In the last 10 years, 40 percent of bee colonies in the U.S. have succumbed to "Colony Collapse Disorder," largely due to infectious diseases and mites that cause the bees to abandon the hive.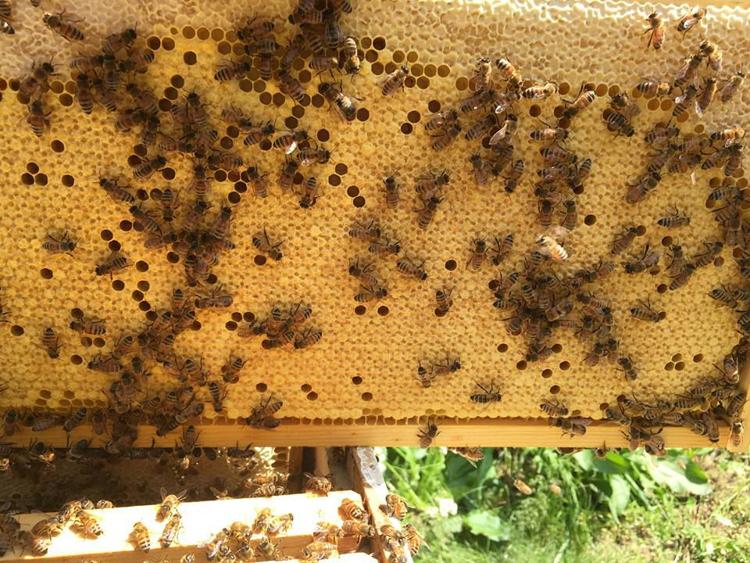 Without bees, Conley said 70 percent of mankind's foodstuffs would disappear — including all manner of fruits and vegetables and other staples like nuts and coffee. And with all those food sources gone, industrial livestock would dwindle as well.
"We simply cannot survive without them," Conley said.
With so many challenges facing bees and their populations dwindling, Conley said the last thing they need is to be harmed more by humans, who are quick to treat them as pests, use chemicals to treat their gardens, and mow and spray their yards at the first sign of dandelions, which are the early-blooming flower bees depend on most when first venturing out in the spring.
That said, Conley understands that in large numbers or when creating a hive in someone's home, bees can certainly be a nuisance, but he is uniquely equipped to help. 
"If you have a hive you need removed, just call," Conley said. His phone number is (606) 793-1263, and Conley also helps remove other infestations, such as hornet and yellow jacket nests.
Those tempted to treat a bee infestation themselves with chemicals may find they are making the problem worse. Pesticides may kill the bees, but the story does not end there: the honey and dead bees create a buffet for ants, roaches, moths and even rodents. Treating that problem will typically require a long-term plan with an exterminator along with a hefty bill to match — whereas with one call to Conley, the entire colony can be safely removed, some of nature's most critical creatures are saved, and the problem is truly fixed for good.
Anywhere across Kentucky, you can contact your local UK Cooperative Extension Service for help with bees — but many of those agents will simply call Conley. Conley also frequently teaches beekeeping classes at extension offices around the region, and urges those interested in beekeeping to begin by educating themselves and networking with other local beekeepers.